Miss & Mrs Foaming Women Intimate Wash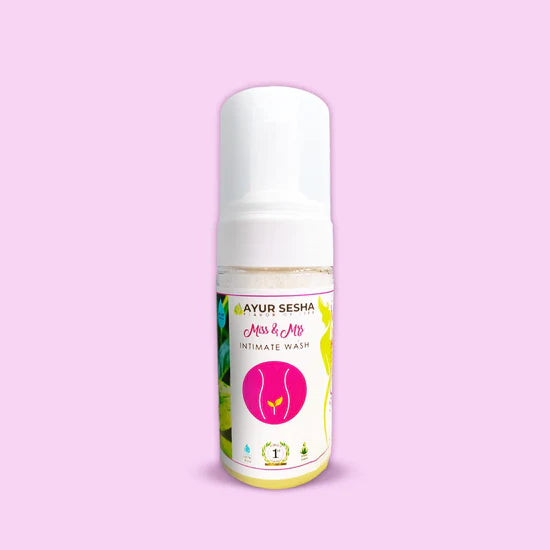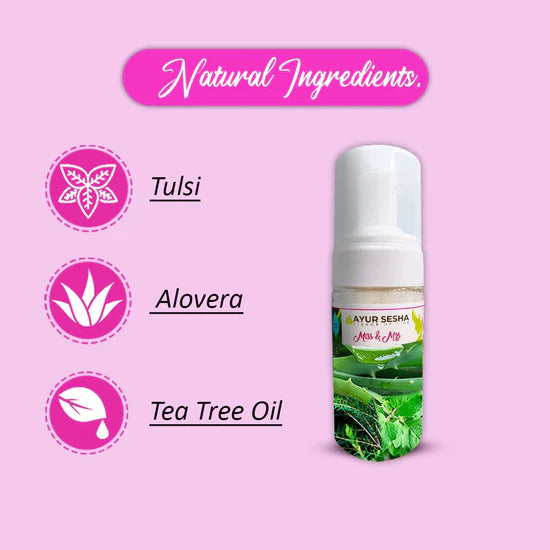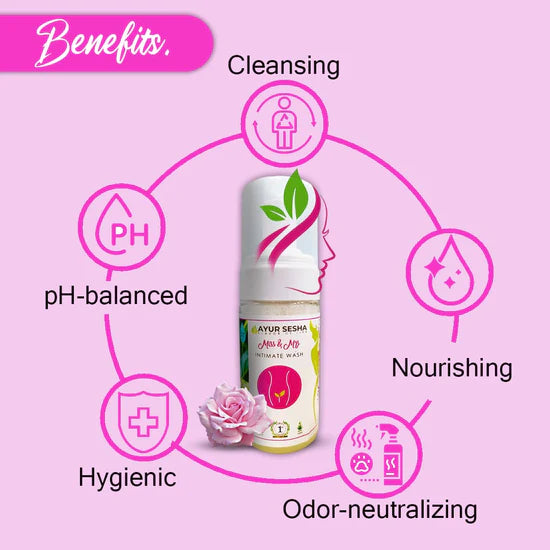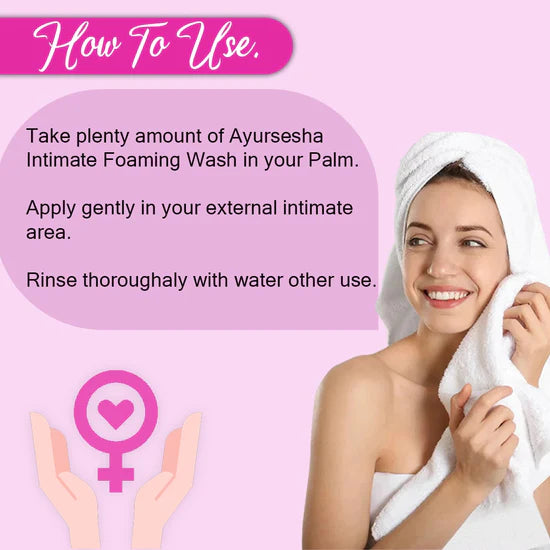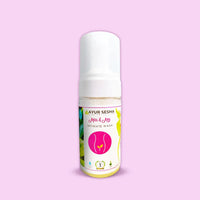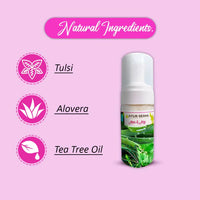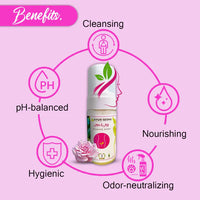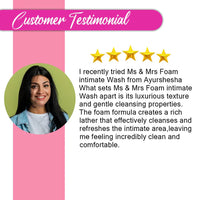 Miss & Mrs Foaming Women Intimate Wash
Order On
WhatsApp
Secured and trusted checkout with:
Experience an Unrivalled Clean with Miss & Mrs Foaming Women Intimate Wash is a high-quality hygiene product specifically designed for women. This Foaming Intimate Wash provides gentle yet effective care for your intimate area. The formula works to maintain the natural pH balance, promoting cleanliness, freshness, and ultimate comfort. Prioritize your intimate health and well-being with the benefits of this premium feminine intimate wash.

Benefits of Miss & Mrs Foaming Women Intimate Wash

Optimal Intimate Hygiene: Miss & Mrs Foaming Women Intimate Wash is designed to uphold the utmost hygiene in the intimate area, ensuring a consistent feeling of cleanliness and freshness.

Supports pH Balance: The mild formula of this intimate wash for women aids in maintaining the natural pH balance of the intimate area, fostering overall intimate health.

Luxurious Foaming Formula: The foaming capability of this wash enhances the cleansing procedure, crafting a luxurious and refreshing experience.

Gentle, Effective Cleanse: This feminine intimate wash is formulated with soft, skin-friendly ingredients that cleanse effectively without causing dryness or irritation.

Long-lasting Freshness & Comfort: Miss & Mrs Foaming Women Intimate Wash assists in odor elimination, leaving you with a lasting feeling of freshness and comfort.

Natural Ingredients for Intimate Wash for Women
Miss & Mrs Foaming Women Intimate Wash comprises a mix of natural ingredients known for their soothing and gentle effects. These include:
Aloe Vera: Known for its moisturizing and soothing properties, Aloe Vera enhances comfort in the intimate area.

Tea Tree Oil: Enriched with the natural antibacterial properties of Tea Tree Oil, this foaming intimate wash helps maintain cleanliness and prevent infections.

Calendula: Calendula is a calming ingredient that nurtures and replenishes the delicate skin of the intimate area.

Witch Hazel: Witch Hazel, a natural astringent, contributes to reducing inflammation and encouraging overall comfort.

Directions for Use of Feminine Intimate Wash

Start by wetting the intimate area with water. Dispense a small amount of Miss & Mrs Foaming Women Intimate Wash into your palm. Gently apply the foaming wash to the external intimate area. Rinse thoroughly with water. For best results, use daily or as directed by your healthcare professional.

Incorporate Miss & Mrs Foaming Women Intimate Wash into your daily hygiene routine. Reap the benefits of this premium feminine intimate wash and experience the feeling of ultimate cleanliness and comfort in your intimate area.
Legal Disclaimer:
This product is not intended to diagnose, treat, cure, or prevent any disease. The information provided is for informational purposes only and should not be considered as medical advice. Individual results may vary, and any claims made are based on customer feedback and testimonials. We do not guarantee specific outcomes or results. It is always advisable to consult with a healthcare professional before starting any new dietary supplement or wellness regimen.
Share
Quality
Assured
COD
Available
Exclusive
Discount
Secure
Checkout
Frequently Ask Questions
Yes, Crafted with pure, organic ingredients, our product is 100% natural, guaranteeing its authenticity and quality.
We are proud to offer a natural and affordable product, believing that high-quality, nature-based products should be accessible to everyone.
Our products harness the power of natural ingredients with minimal side effects. Although individual reactions may differ, rest assured that we prioritize your safety and strive to create well-being-enhancing products without any adverse effects