Madhu Moksha: Regulating Blood Sugar for Diabetes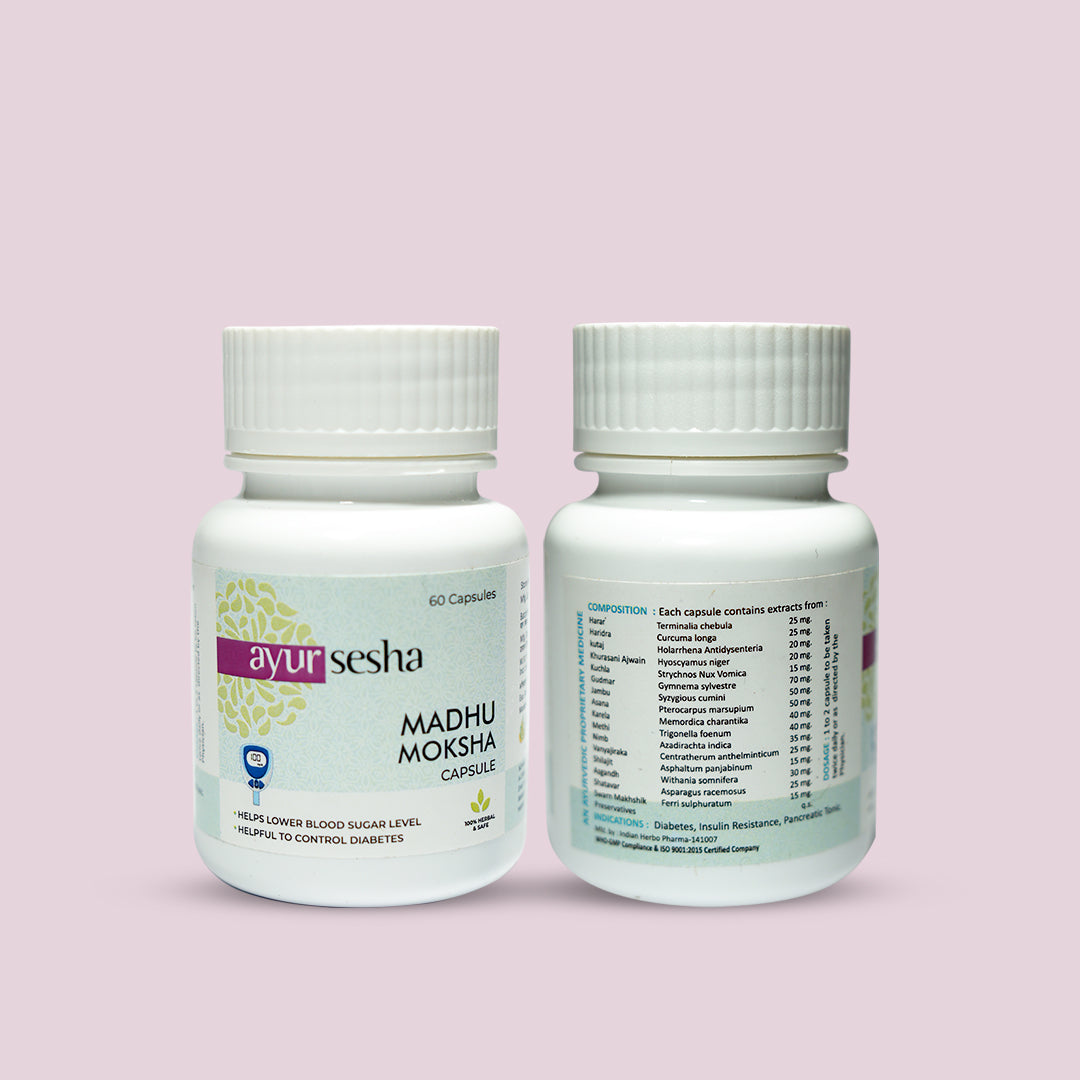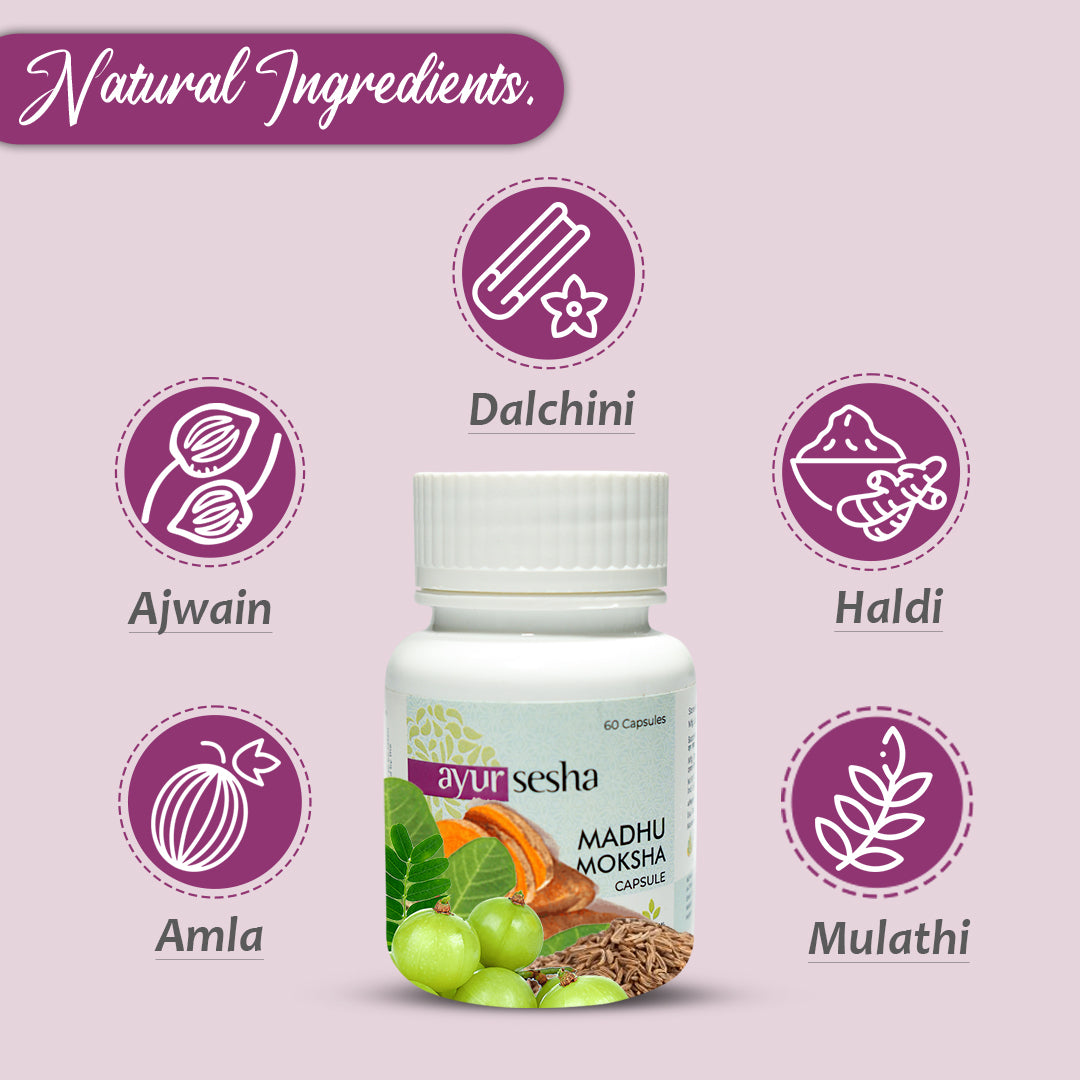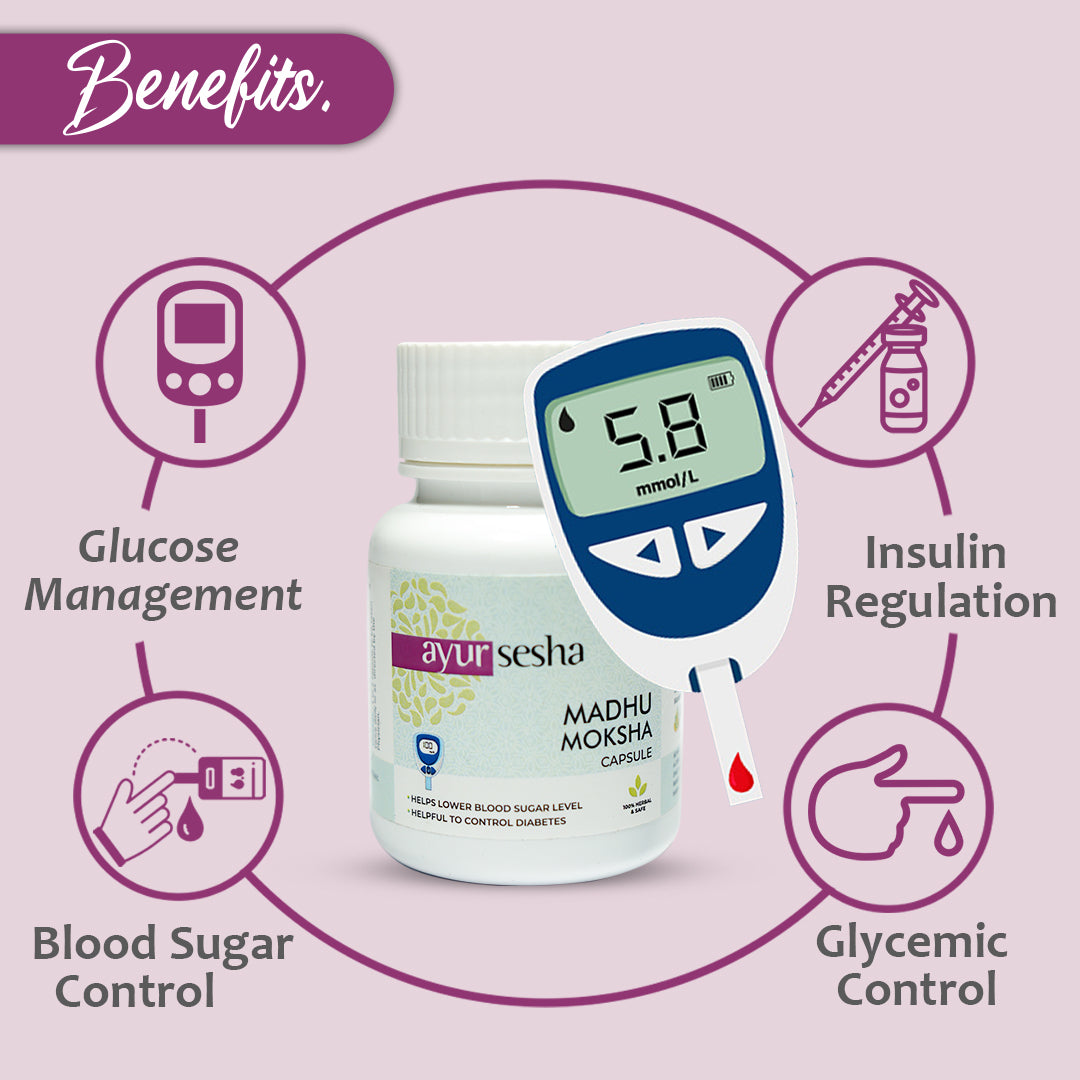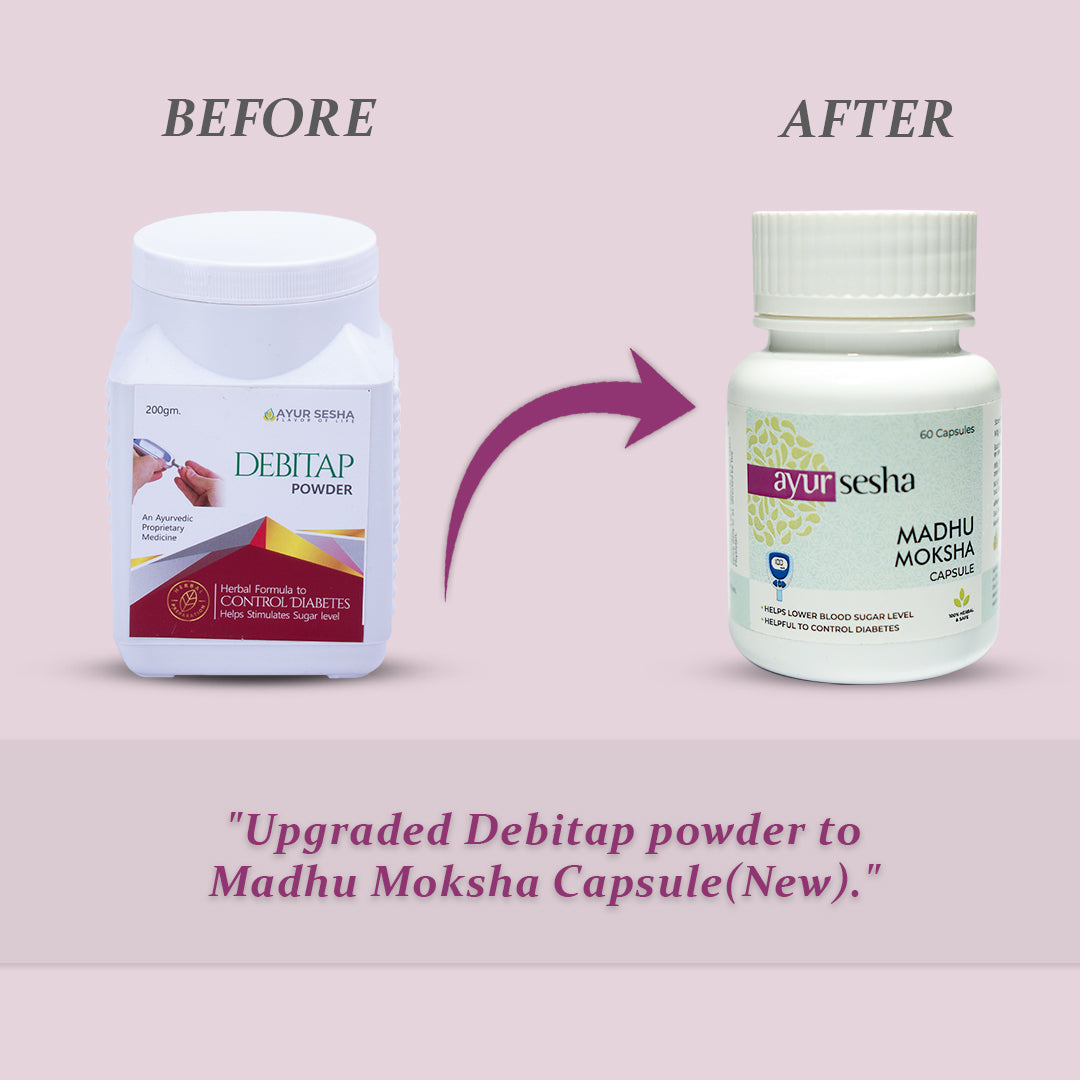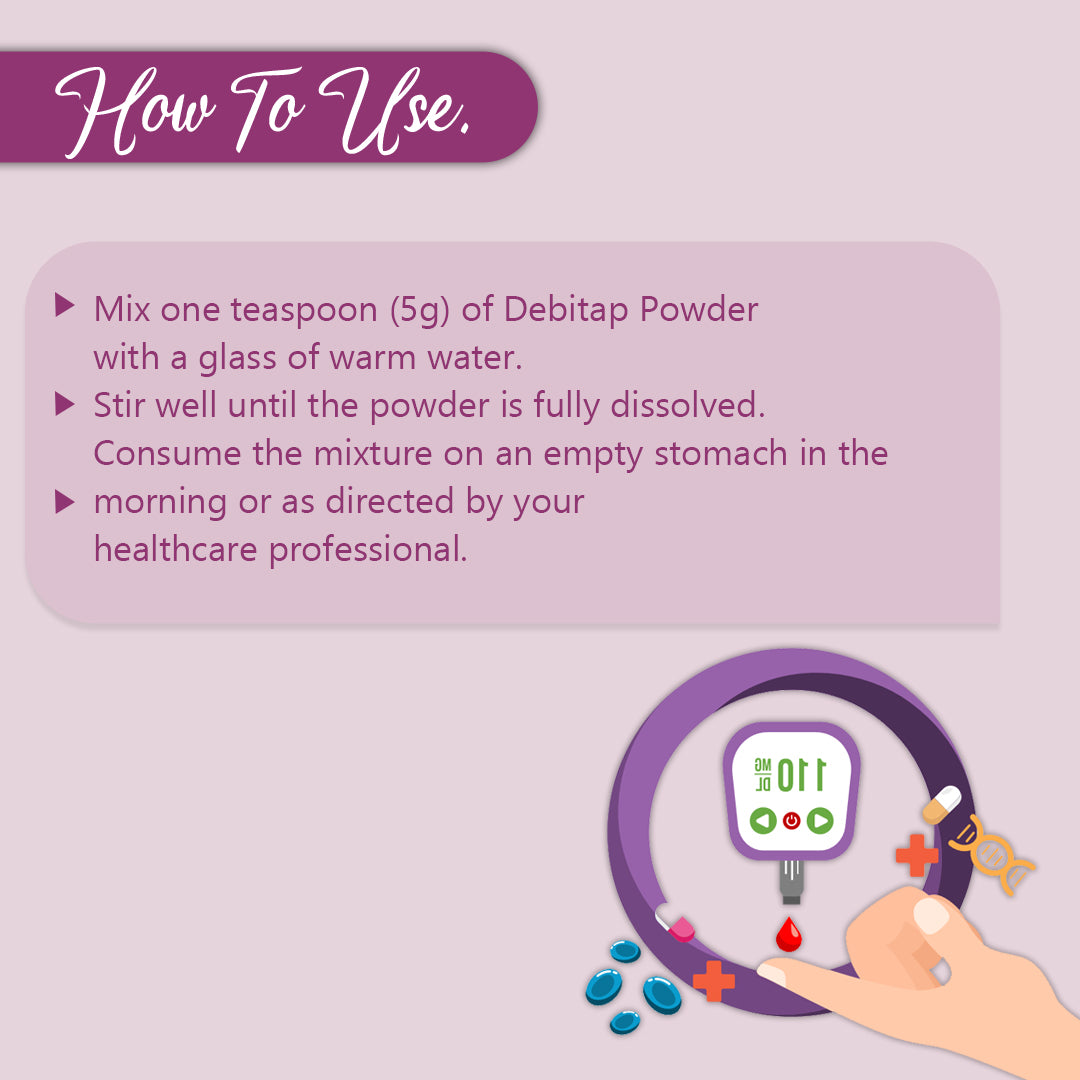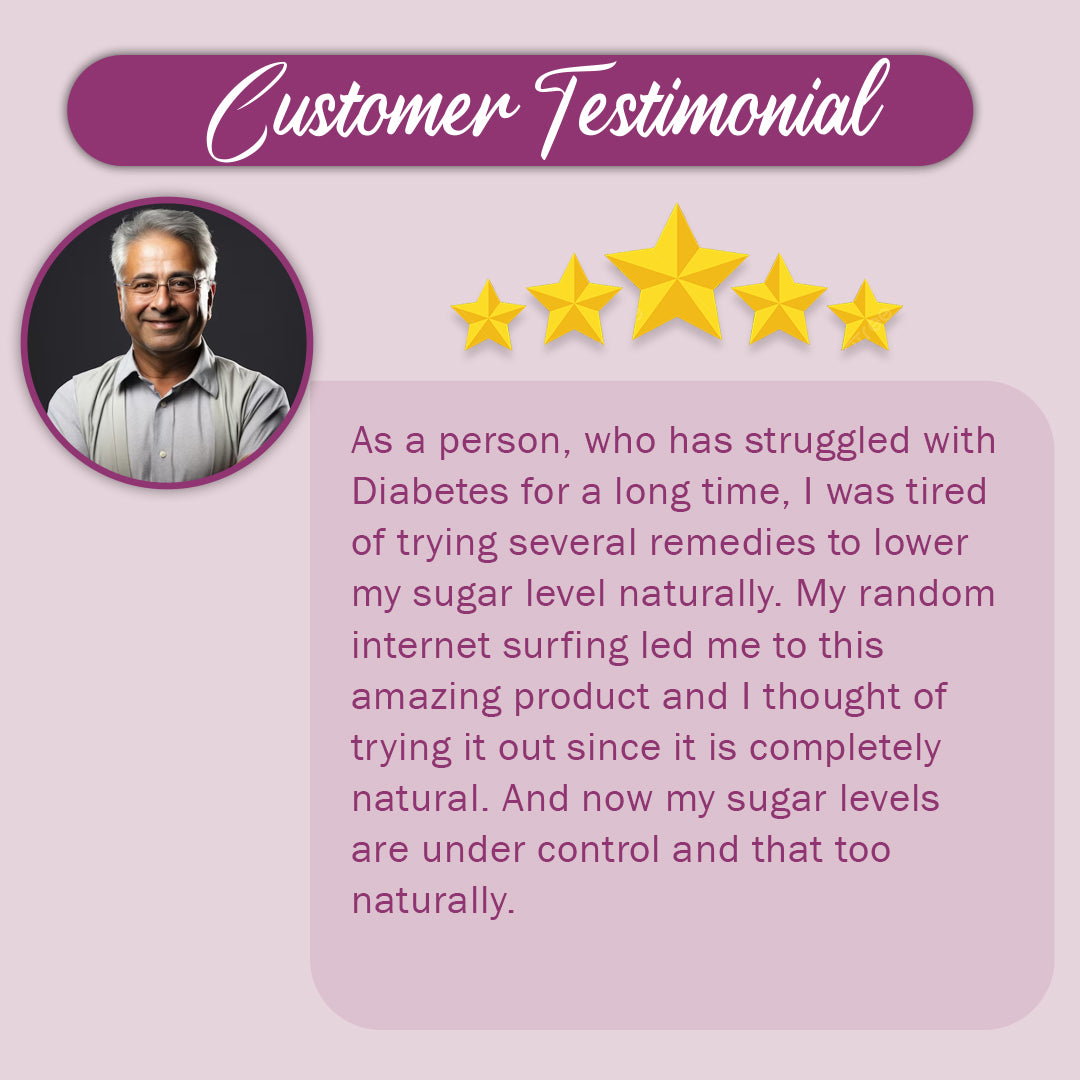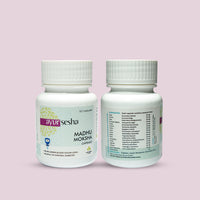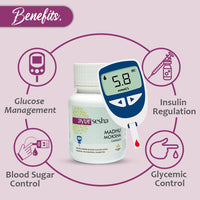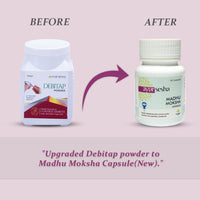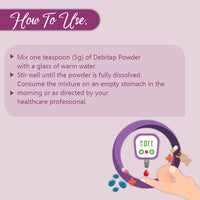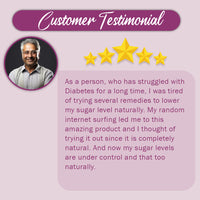 Madhu Moksha: Regulating Blood Sugar for Diabetes
Order On
WhatsApp
Secured and trusted checkout with:
Managing diabetes does not have to be an uphill battle. With Madhu Moksha for Diabetes, individuals can leverage the power of all-natural supplements to lower blood sugar naturally. Made with a unique blend of potent herbal ingredients, Madhu Moksha offers a holistic and Ayurvedic approach to managing diabetes, fostering healthier living, and supporting total well-being.
Benefits of Madhu Moksha for Diabetes 
Regulate Blood Sugar Levels Naturally
One of the key elements of Madhu Moksha is its ability to regulate blood sugar levels. Designed to promote better glycemic control, Madhu Moksha combines potent herbal ingredients to support insulin function and boost glucose metabolism. The result? A natural supplement for blood sugar regulation and maintenance.
Discover the Power of Ayurveda with our Herbal Formula
Madhu Moksha harnesses the power of nature and traditional diabetes home remedies from Ayurveda. It combines several beneficial herbs known for their diabetes management properties:
Karela (Momordica charantia): A natural supplement to lower blood sugar, Karela or bitter gourd, is rich in compounds that offer improved insulin sensitivity.
Jamun (Syzygium cumini): Another key component in Ayurvedic home remedies to lower blood sugar, Jamun or Indian blackberry, plays a crucial role in regulating blood sugar and supporting pancreatic function.
Gurmar (Gymnema sylvestre): Known as the "sugar destroyer", Gurmar aids healthy blood sugar levels by reducing sugar cravings and enhancing insulin production.
Methi (Trigonella foenum-graecum): Methi, or fenugreek, is a potent herb that regulates blood sugar levels, improves glucose tolerance, and reduces insulin resistance.
Neem (Azadirachta indica): Neem, renowned for its anti-diabetic properties, assists in maintaining optimal blood sugar levels and promotes overall well-being.
Antioxidant Support: Among the challenges diabetes poses is the increased oxidative stress. Madhu Moksha is rich in natural antioxidants that combat free radicals, protect against cellular damage, and contribute to overall health - a crucial factor in blood glucose regulation.
Promote Digestive Health: Madhu Moksha also promotes digestive health - an essential consideration for individuals managing their diabetes. This natural supplement aids digestion, reduces bloating, and supports nutrient absorption.
Directions for Use for Blood Sugar Regulation
Mix one teaspoon (5g) of Madhu Moksha with a glass of warm water.
Stir until powder is fully dissolved.
Consume the mixture on an empty stomach in the morning or as directed by your healthcare professional.
Dosage:
For optimal blood sugar regulation, it's recommended to take Madhu Moksha twice daily. However, the dosage may vary based on individual needs and per the guidance of a healthcare professional.
Embrace the power of Ayurvedic diabetes home remedies and take control of your blood sugar levels with Madhu Moksha today.
Legal Disclaimer:
This product is not intended to diagnose, treat, cure, or prevent any disease. The information provided is for informational purposes only and should not be considered as medical advice. Individual results may vary, and any claims made are based on customer feedback and testimonials. We do not guarantee specific outcomes or results. It is always advisable to consult with a healthcare professional before starting any new dietary supplement or wellness regimen.
Share
Quality
Assured
COD
Available
Exclusive
Discount
Secure
Checkout
Frequently Ask Questions
Yes, Crafted with pure, organic ingredients, our product is 100% natural, guaranteeing its authenticity and quality.
We are proud to offer a natural and affordable product, believing that high-quality, nature-based products should be accessible to everyone.
Our products harness the power of natural ingredients with minimal side effects. Although individual reactions may differ, rest assured that we prioritize your safety and strive to create well-being-enhancing products without any adverse effects