Care Connect Pain Relief Capsule & Pain Relief Oil [Combo]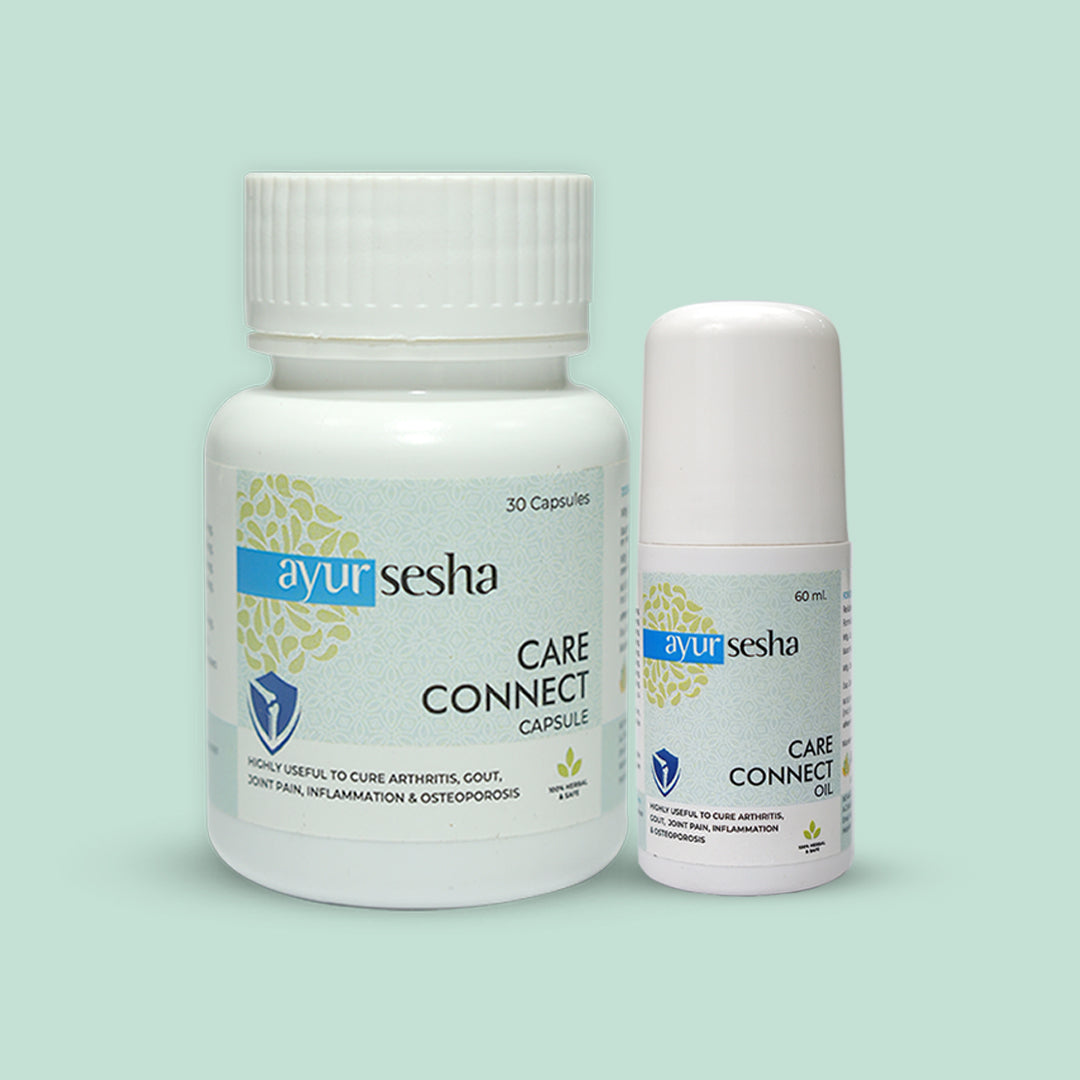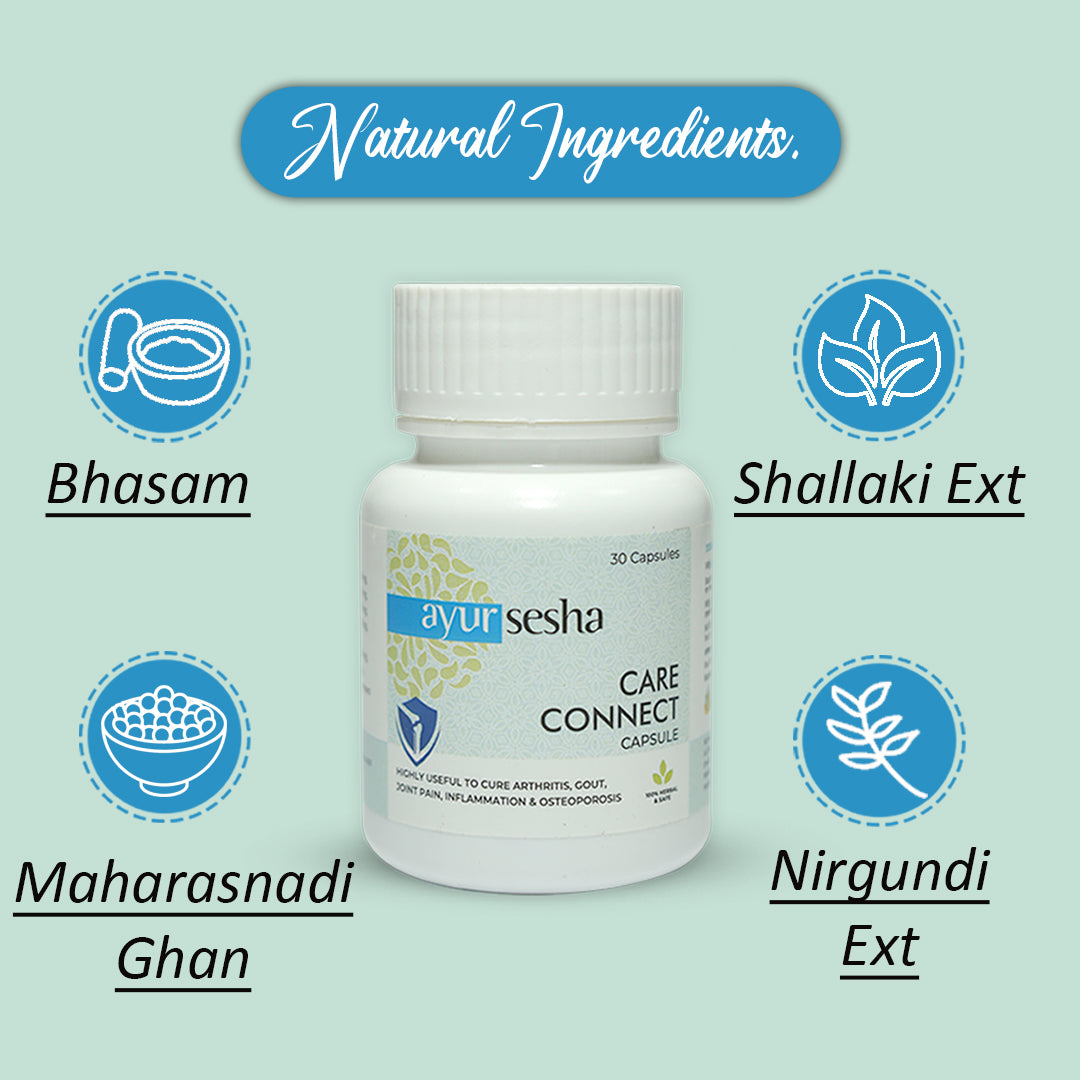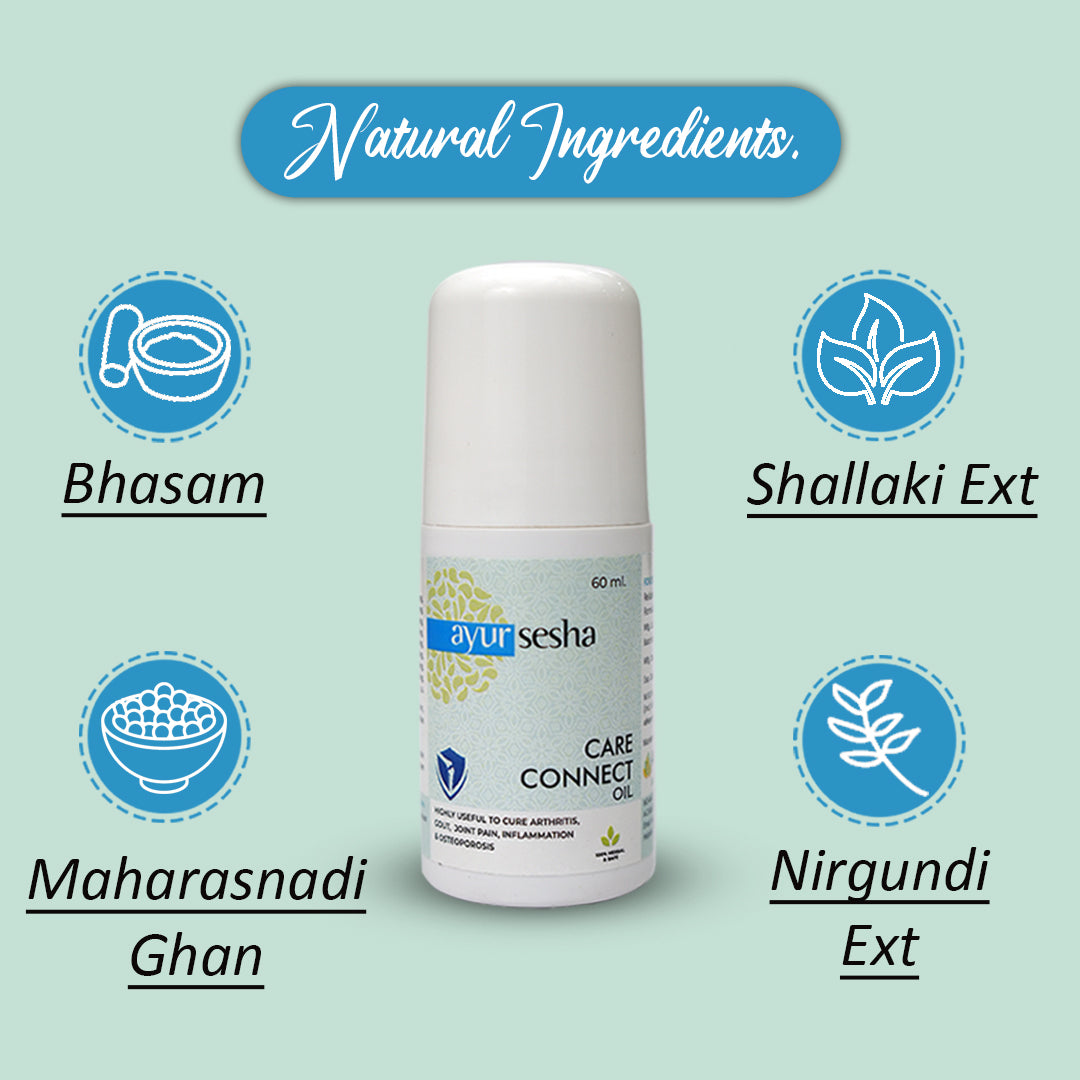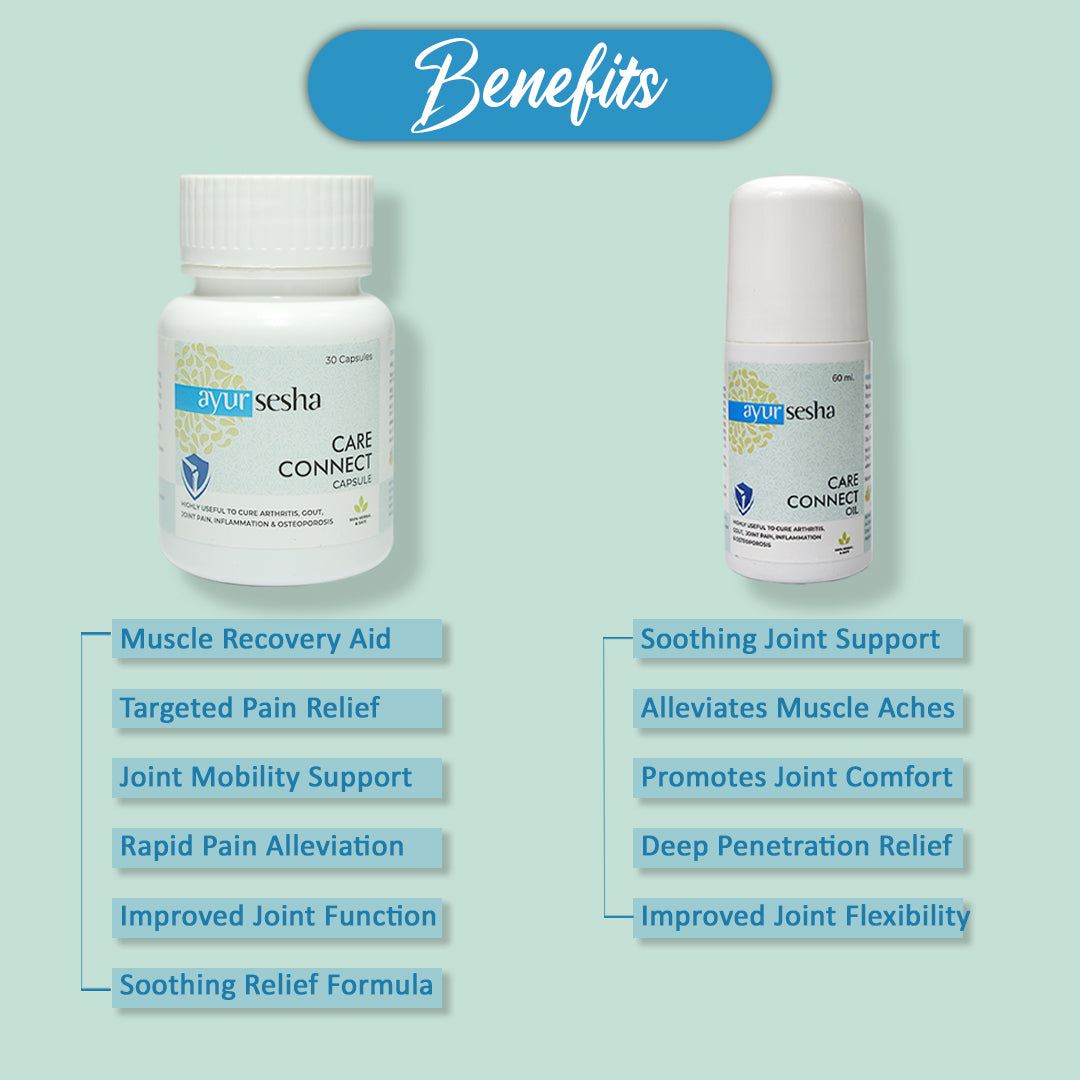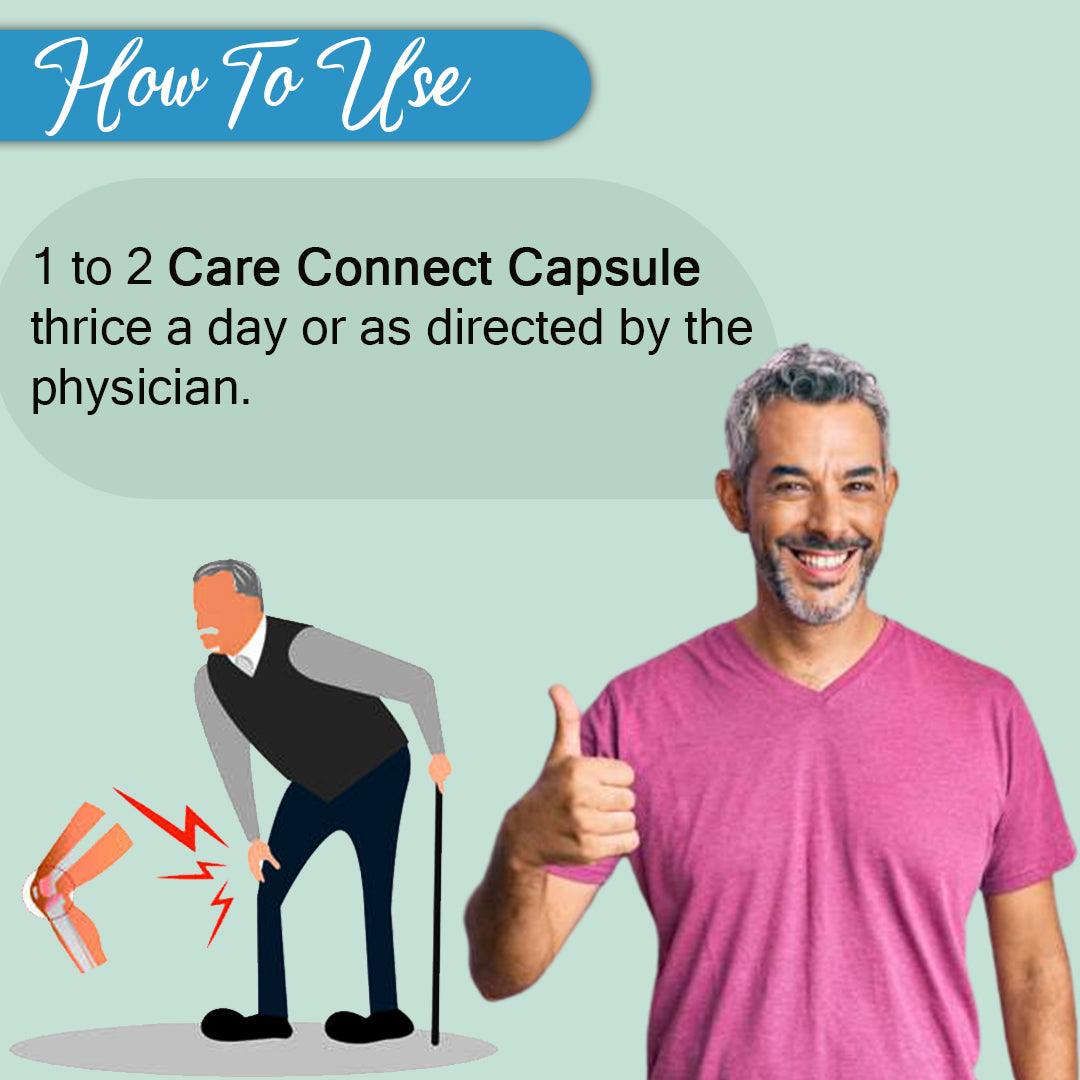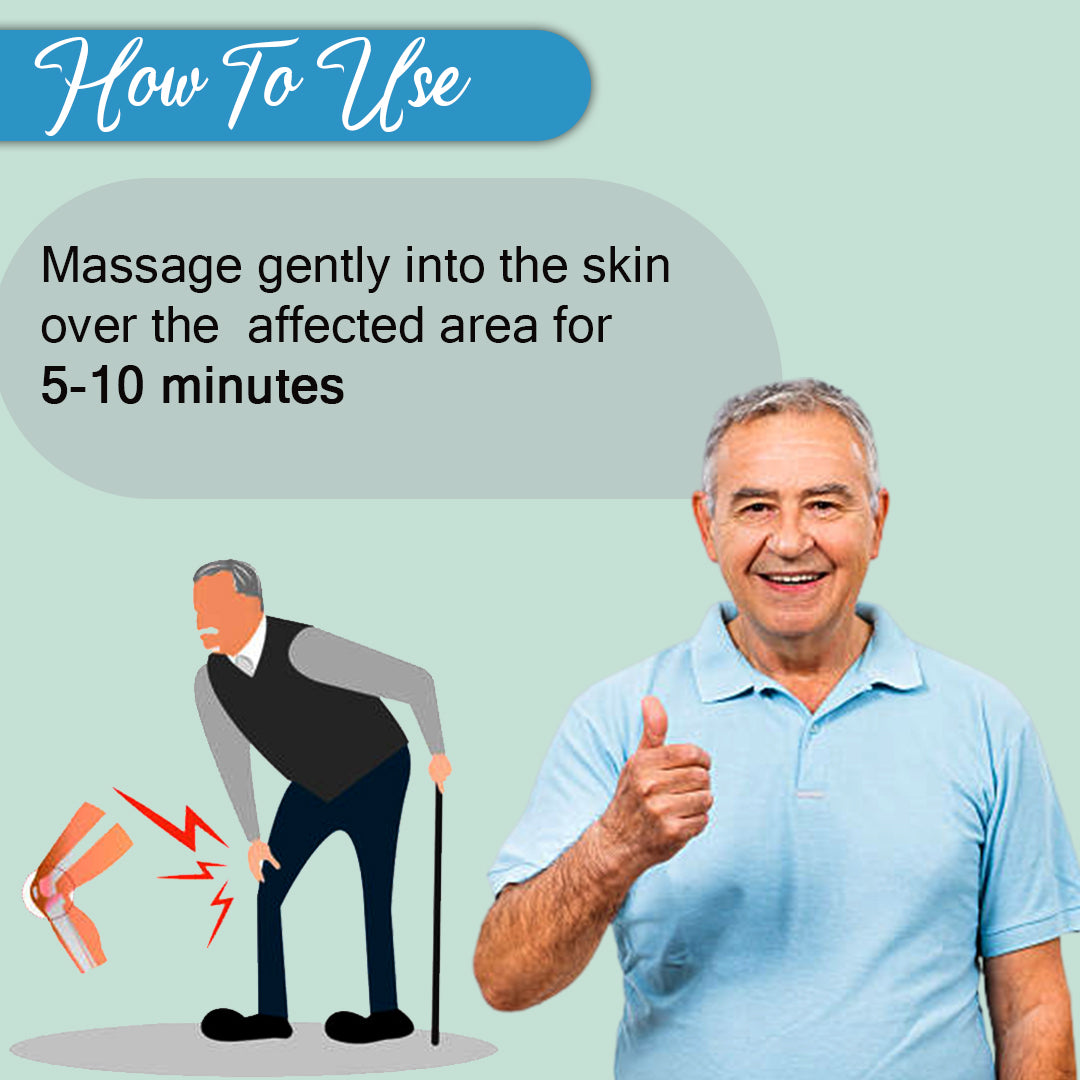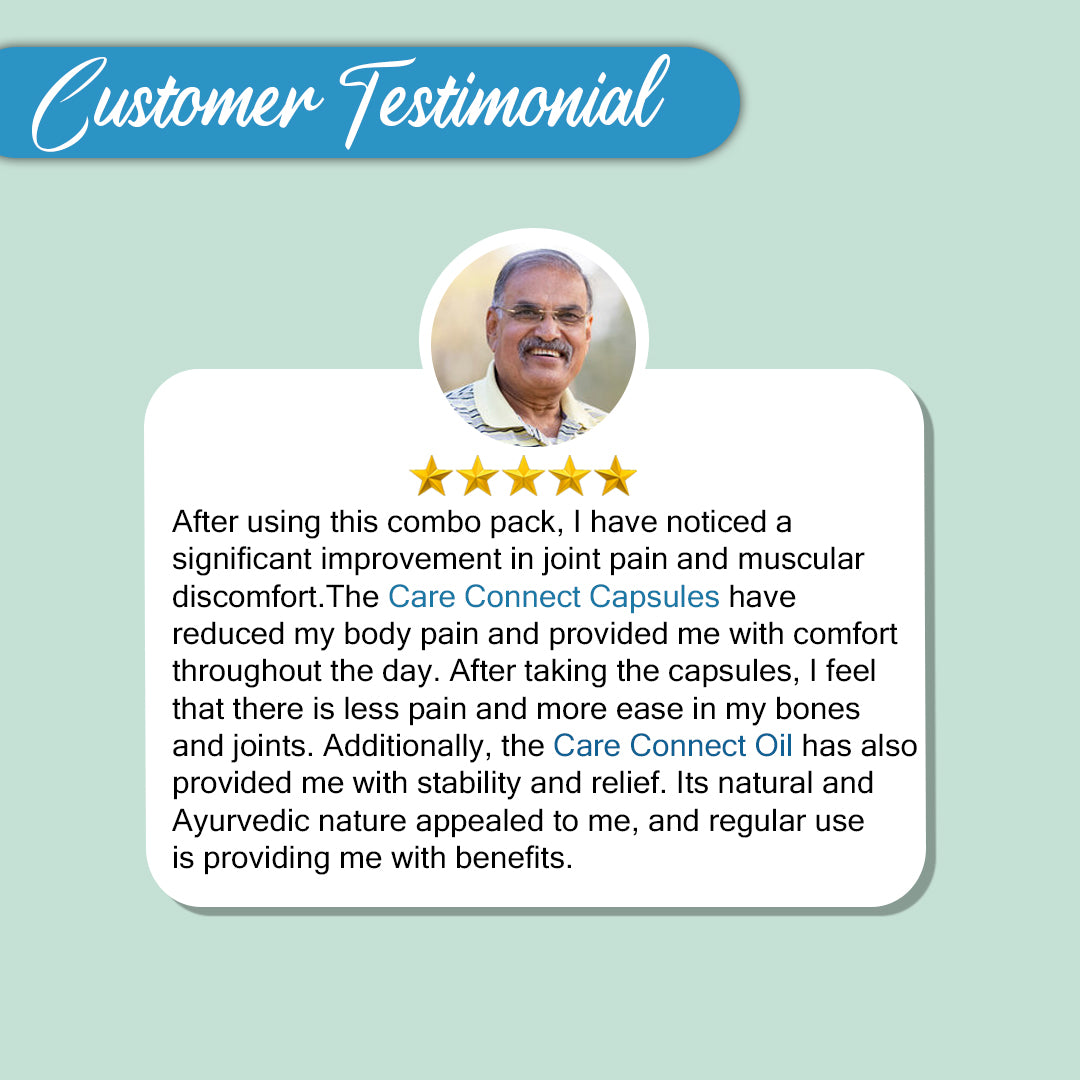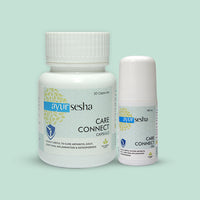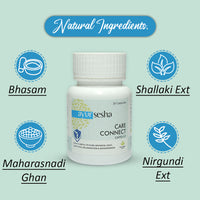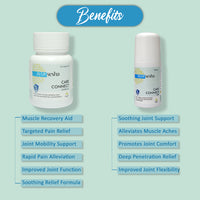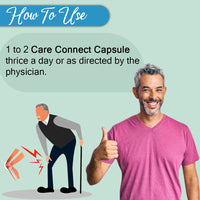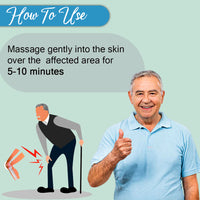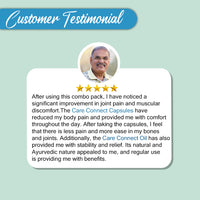 Care Connect Pain Relief Capsule & Pain Relief Oil [Combo]
Order On
WhatsApp
Secured and trusted checkout with:
Experience effective pain relief with the Care Connect Ayurvedic Pain Relief Capsule & Pain Relief Oil Combo. This powerful Ayurvedic combination is designed to provide comprehensive support for managing joint pain and promoting relief, making it a top choice for joint care ayurvedic tablets. Unlock your potential, alleviate discomfort, and embrace a more comfortable life with this extraordinary combo.

Key Features and Benefits of our Ayurvedic Pain Relief Solution:
Comprehensive Pain Relief: The Care Connect Ayurvedic Pain Relief Capsule & Pain Relief Oil combo offers holistic support for managing pain and discomfort. This remarkable pair stands out in the realm of joint care ayurvedic tablets due to its comprehensive approach.

Synergistic Formulation: The combination of Care Connect Pain Relief Capsules and Pain Relief Oil creates a synergistic effect, maximizing the benefits of each product. It's an Ayurvedic pain relief solution that champions the power of synergy.

Natural Ingredients: Containing a wealth of natural, Ayurvedic ingredients known for their pain-relieving properties, both the Pain Relief Capsules and Pain Relief Oil deliver a safe and efficient approach to managing discomfort and pain.

Effective Relief: This Ayurvedic combo provides effective relief from various types of pain, including muscle aches, joint discomfort, and inflammation. When it comes to joint care ayurvedic tablets, our combo places high in efficacy and end-user satisfaction.

Enhanced Mobility: Experience improved mobility and flexibility by incorporating this combo into your daily Ayurvedic pain relief routine, allowing you to engage in activities with ease and comfort.

Care

Connect

's Natural Ingredients for Ayurvedic Pain Relief

The Pain Relief Capsules contain a blend of potent Ayurvedic herbs:
Ashwagandha (Withania somnifera)

Safed Musli (Chlorophytum borivilianum)

Guggul (Commiphora mukul)

Shallaki (Boswellia serrata)

Nirgundi (Vitex negundo)

Rasna (Pluchea lanceolata)
Our Pain Relief Oil is formulated with a distinctive combination of therapeutic oils:
Mahanarayan oil

Gandhapura oil (Wintergreen oil)

Pudina (Mentha piperita)

Kapoor (Camphor)

Til oil (Sesame oil)
Directions for Using our Ayurvedic Pain Relief Combo

Care Connect Pain Relief Capsules: Take one capsule orally with water, preferably after a meal. Ensure to follow the recommended dosage instructions unless otherwise advised by your Ayurvedic health care professional.

Pain Relief Oil: Apply a small amount of this Ayurvedic Pain Relief Oil to the affected area and massage gently. Repeat this process as needed, maximising the potential of this joint care ayurvedic solution.

With Care Connect's Ayurvedic Pain Relief Capsule & Pain Relief Oil combo, you are not only investing in an effective pain management solution, but also tapping into the age-old wisdom of Ayurveda for holistic wellness. Say goodbye to discomfort and embrace life with greater mobility and lesser pain.

Legal Disclaimer:
This product is not intended to diagnose, treat, cure, or prevent any disease. The information provided is for informational purposes only and should not be considered as medical advice. Individual results may vary, and any claims made are based on customer feedback and testimonials. We do not guarantee specific outcomes or results.

Share
Quality
Assured
COD
Available
Exclusive
Discount
Secure
Checkout
Frequently Ask Questions
Yes, Crafted with pure, organic ingredients, our product is 100% natural, guaranteeing its authenticity and quality.
We are proud to offer a natural and affordable product, believing that high-quality, nature-based products should be accessible to everyone.
Our products harness the power of natural ingredients with minimal side effects. Although individual reactions may differ, rest assured that we prioritize your safety and strive to create well-being-enhancing products without any adverse effects