FAG KRAMFEE 30 CAPSULE – 1000 MG – PERIOD PAIN WELLNESS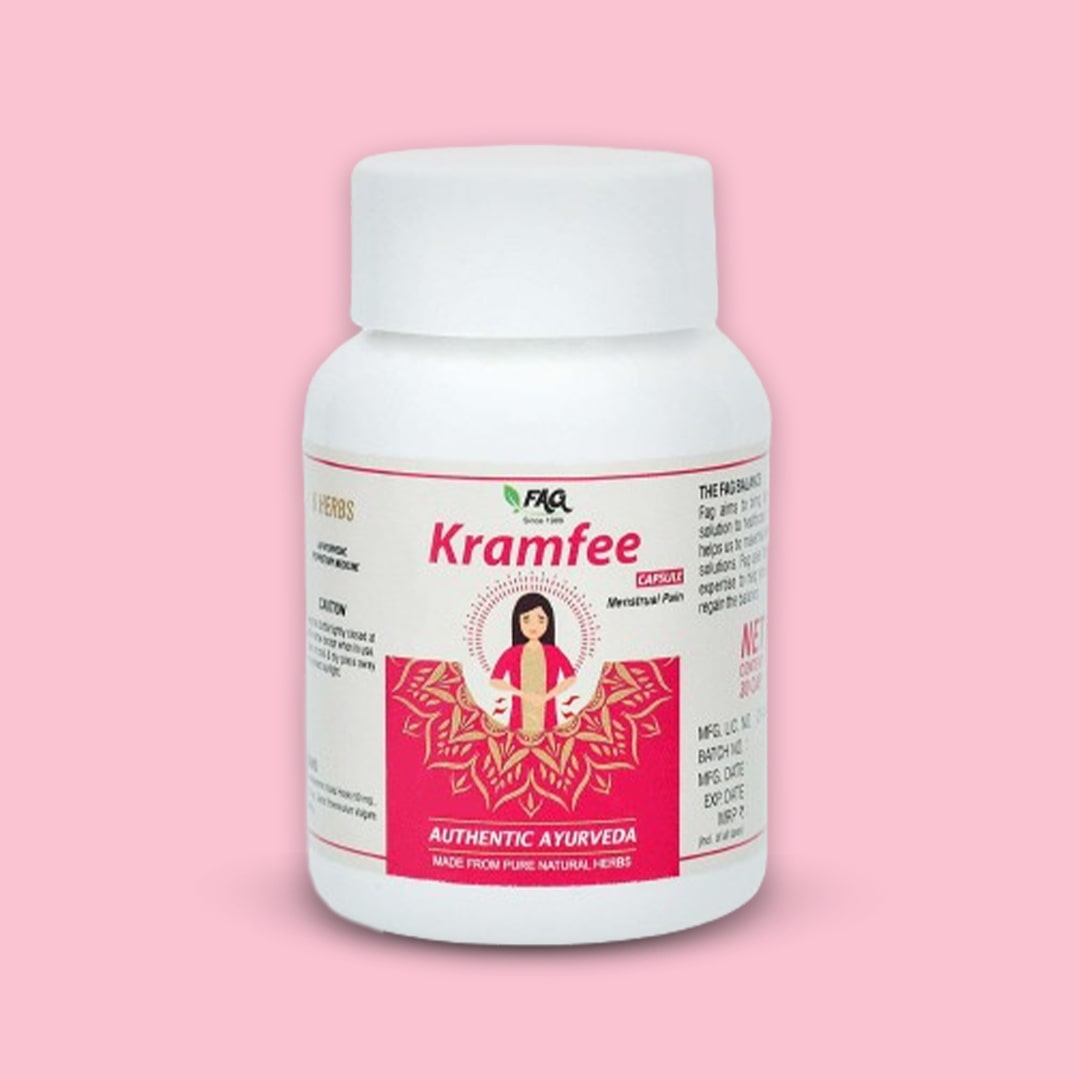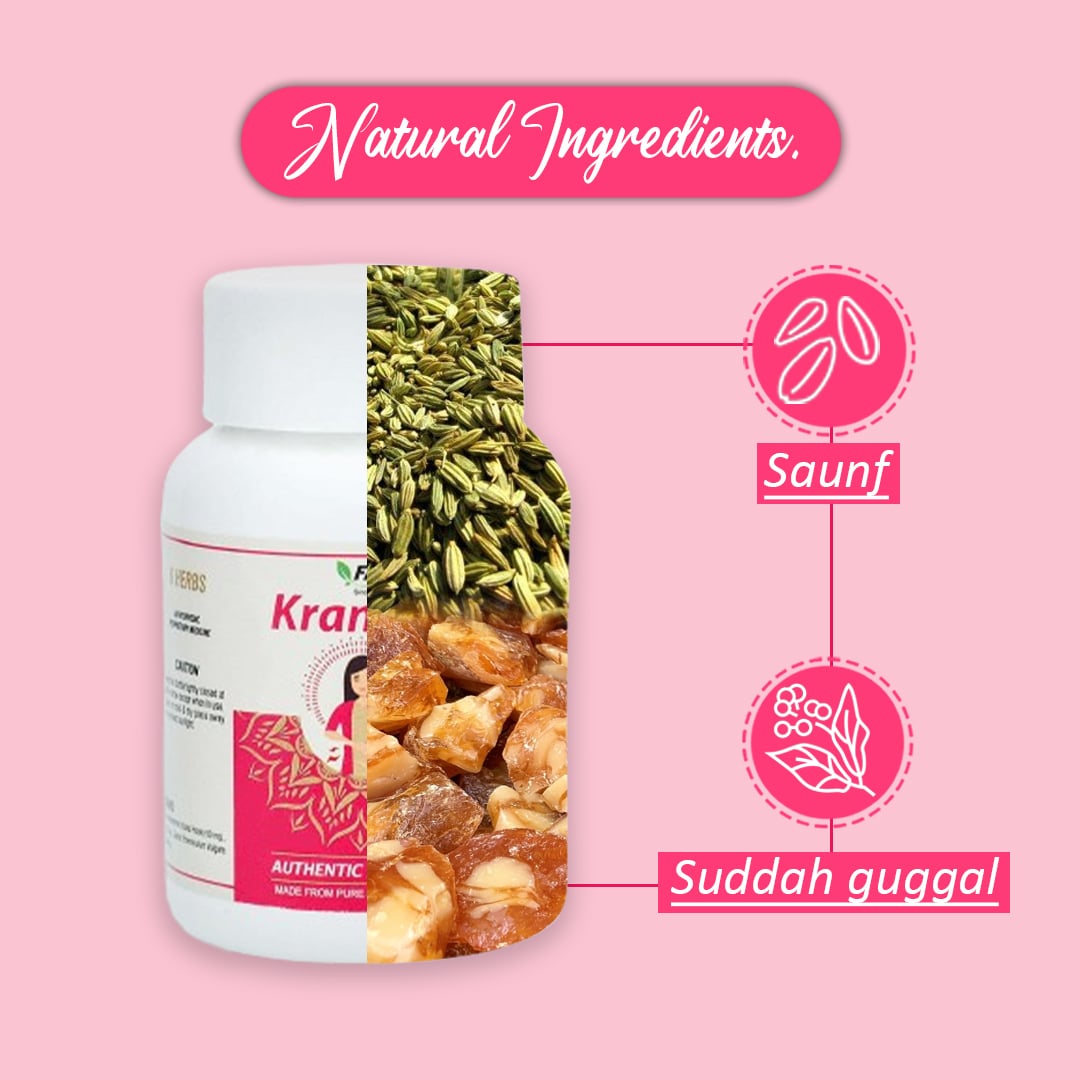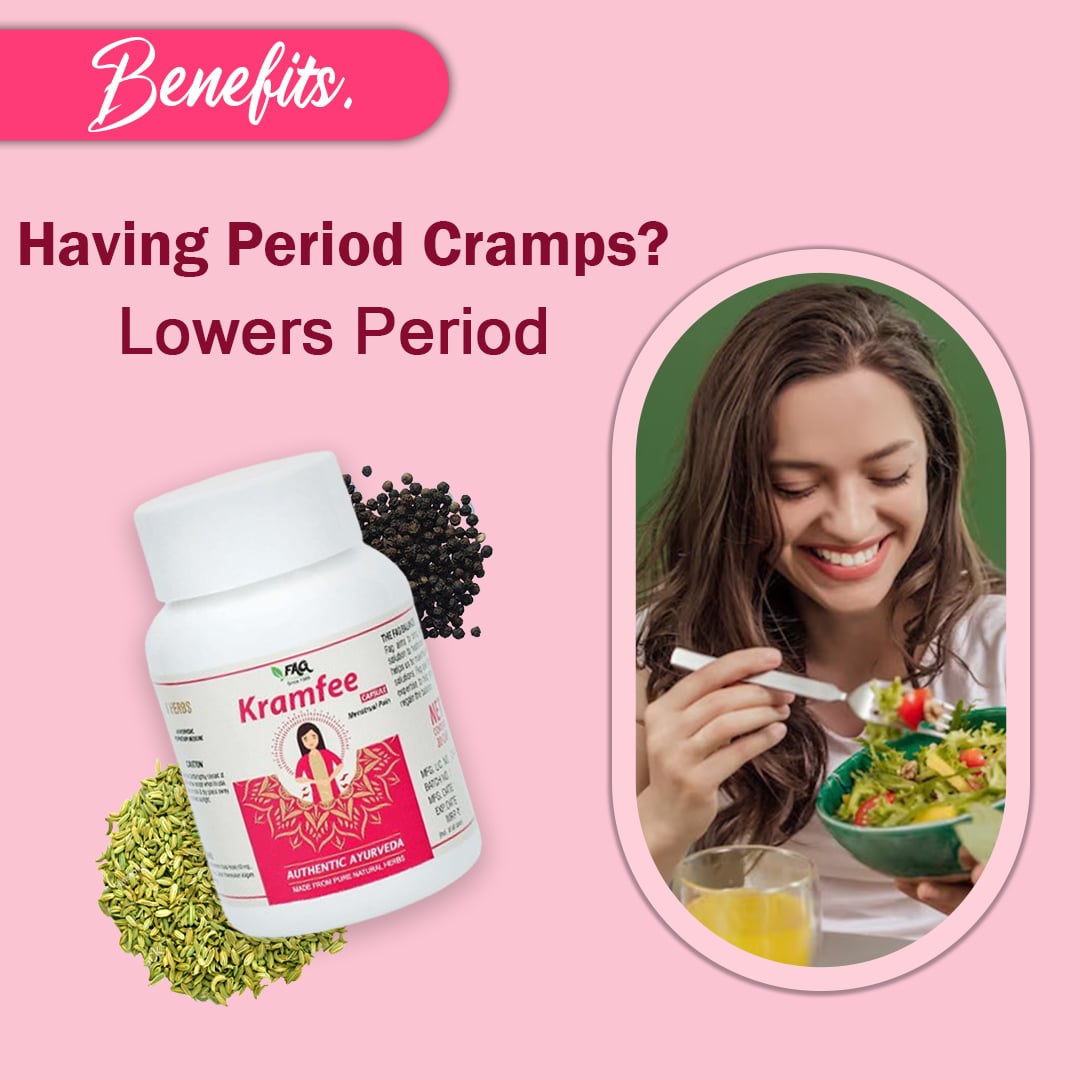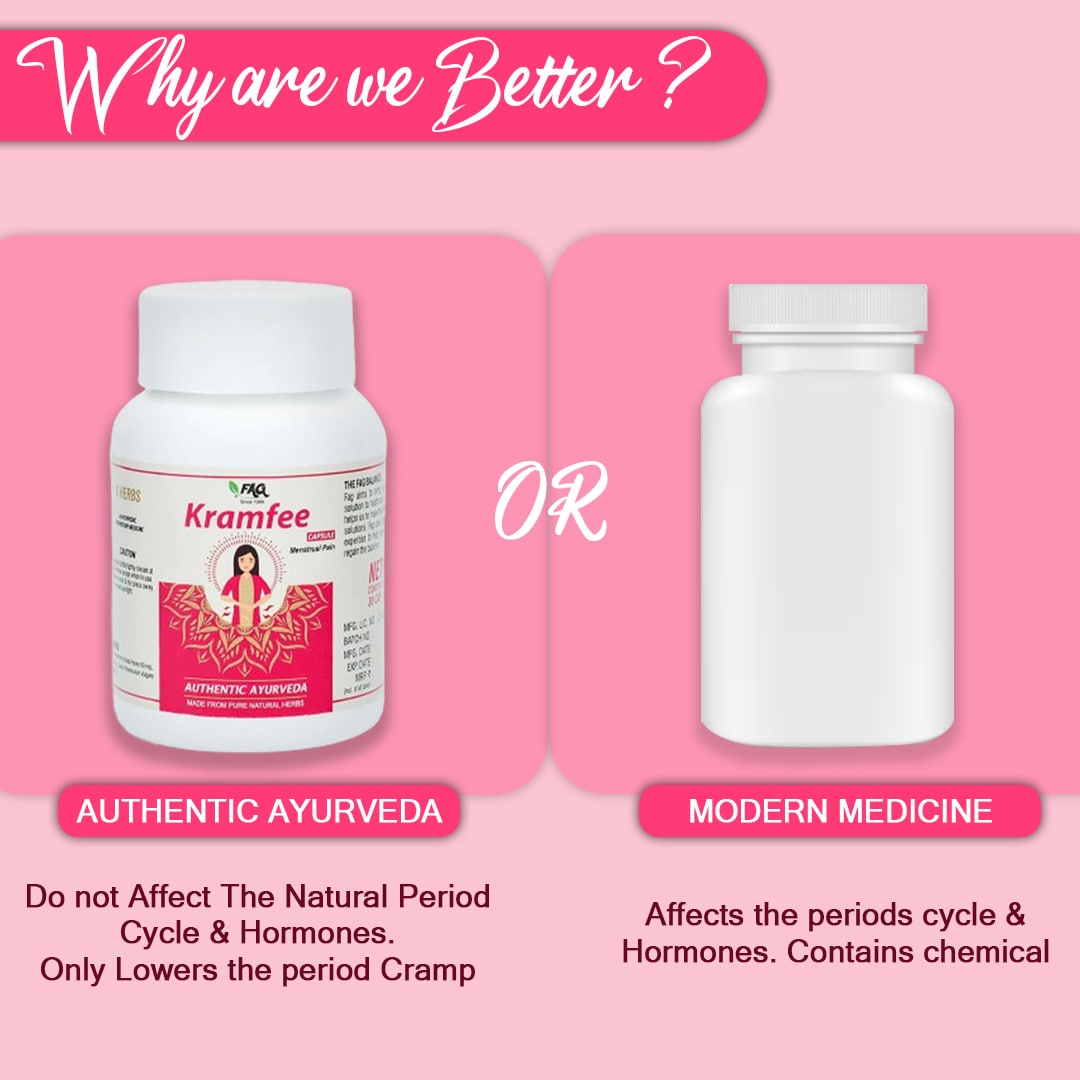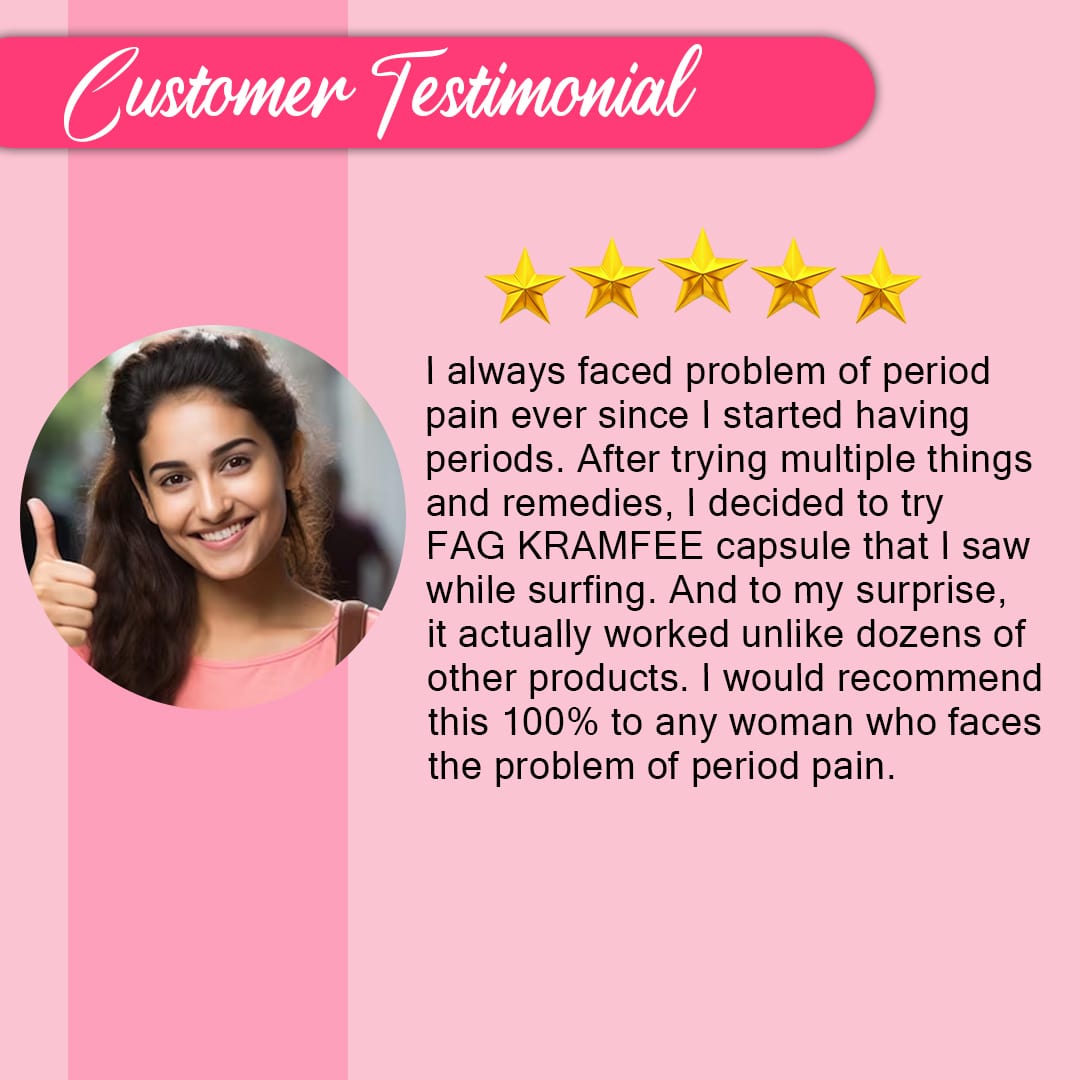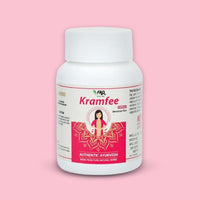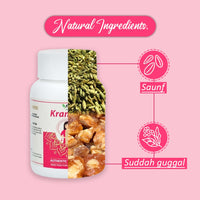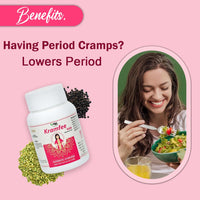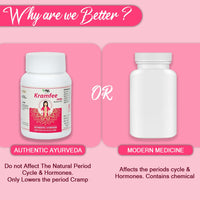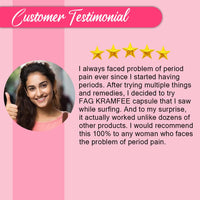 FAG KRAMFEE 30 CAPSULE – 1000 MG – PERIOD PAIN WELLNESS
Order On
WhatsApp
Secured and trusted checkout with:
KRAMFEE CAPSULE is a authentic special composition reasearch which has been develop to lower period pain. It does not affect the period cycle & focuses only on lowering period pain without the use of preservatives, artificial flavors or colors. It is enriched with various herbs that create the perfect environment for hormones to function effectively.
| | |
| --- | --- |
| BRAND | FAG |
| COUNTRY OF ORIGIN | INDIA |
| ITEM FORM | Capsule |
| MANUFACTURER | FAG PHARMACEUTICAL |
| NET QUANTITY | 30 Capsules |
Product Description
KRAMFEE CAPSULE is a pure and natural product. It is helpful in the treatment of irregular menstruation and abnormal bleeding during periods. It can also ease out abdominal pain and emotional imbalance during menstruation. It is essential to maintain the reproductive health of women by regulating the complex interaction between the different hormones that control the monthly cycles. It is a holistic formulation derived from Ayurvedic herbs that maintain both the rhythm and duration of menstrual cycles as well as fertility issues.
Features & Indication :
It helps in the treatment of heavy bleeding, irregular periods and missed monthly menstrual cycles.
It also effectively treats vaginal discharge commonly experienced by women of menstruating age.
Sonuf regulate the hormones that maintain the uterine tone and help to ease out cramps during periods.
This is a herbal capsule that can effectively strengthen the uterus and help with pain relief.
It can relieve anxiety and stress stemming from emotional imbalance during periods.
It also fulfils some hormonal and nutritional needs of menstruating women to improve their overall health.
It is safe and effective for long term use by women of menstruating age.
Dosage / How to use :
For women start consuming 2 capsule daily with warm water from the day when period starts and consume until the period gets over.
Safety
KRAMFEE CAPSULE can treat symptoms of emotional imbalance during periods such as lethargy, anxiety and stress. It is 100% safe to use as it is made up from pure natural herbs .
---------------------------------------------------------------------------------------------
FAQ
Q1 Can the KRAMFEE CAPSULE be used by children at menarche ?
Ans: It is advisable to seek consultation with a healthcare professional before administering KRAMFEE CAPSULE for children at menarche.

Q2 Is the KRAMFEE CAPSULE safe for women of all ages ?
Ans: Yes, It is safe for women of menstruating age

Q3 Are there any side effects associated with the KRAMFEE CAPSULE ?
It doesn't commonly have any side effects on most women.

Q4 Does the KRAMFEE CAPSULE make people drowsy ?
Ans: No, it does not make people drowsy.

Q5 Does the KRAMFEE CAPSULE affects menstruation cycle ?
Ans: No, it does not make affects menstruation cycle.
Share
Quality
Assured
COD
Available
Exclusive
Discount
Secure
Checkout
Frequently Ask Questions
Yes, Crafted with pure, organic ingredients, our product is 100% natural, guaranteeing its authenticity and quality.
We are proud to offer a natural and affordable product, believing that high-quality, nature-based products should be accessible to everyone.
Our products harness the power of natural ingredients with minimal side effects. Although individual reactions may differ, rest assured that we prioritize your safety and strive to create well-being-enhancing products without any adverse effects