Beard Oil – A Natural Formula To Promote Healthy Beard Growth.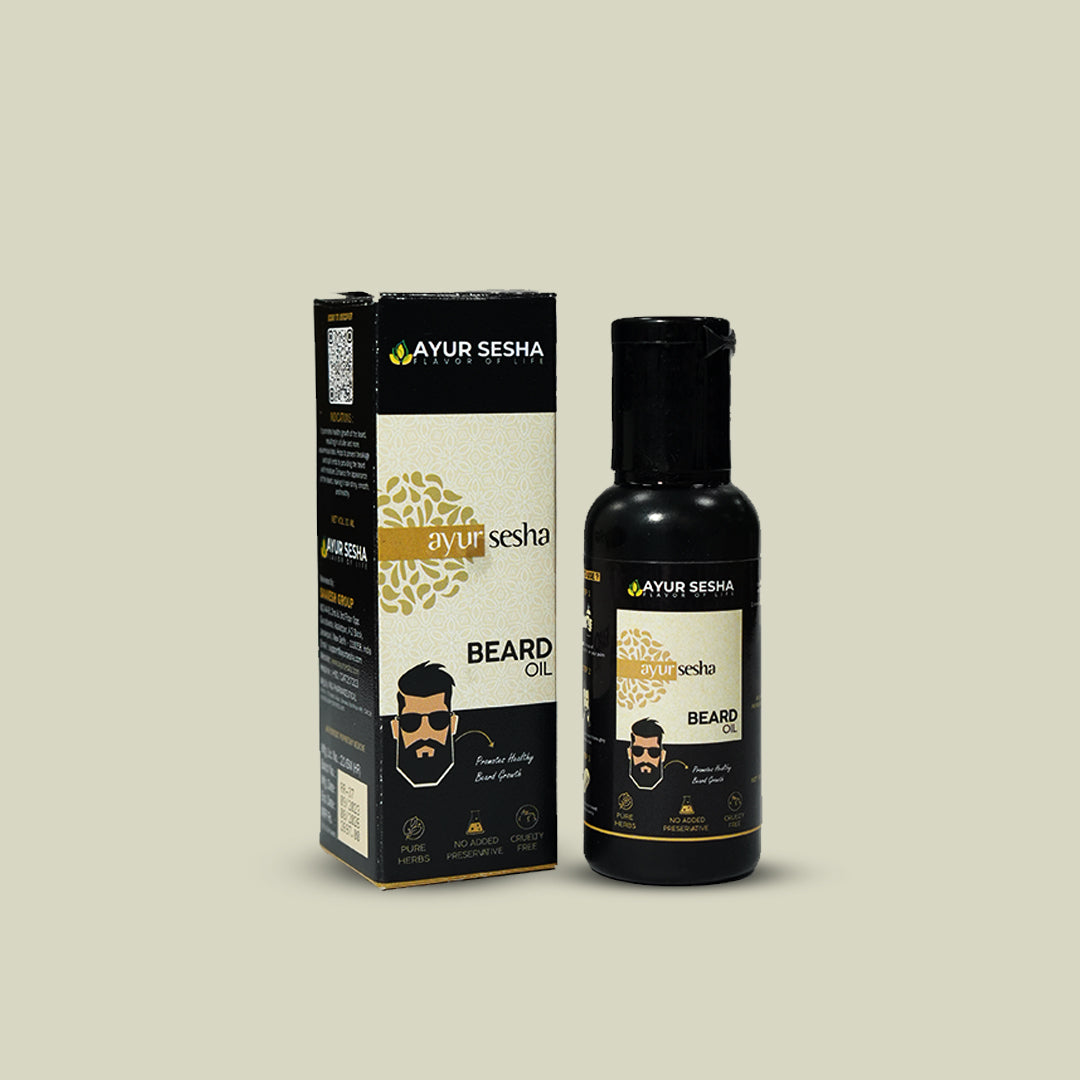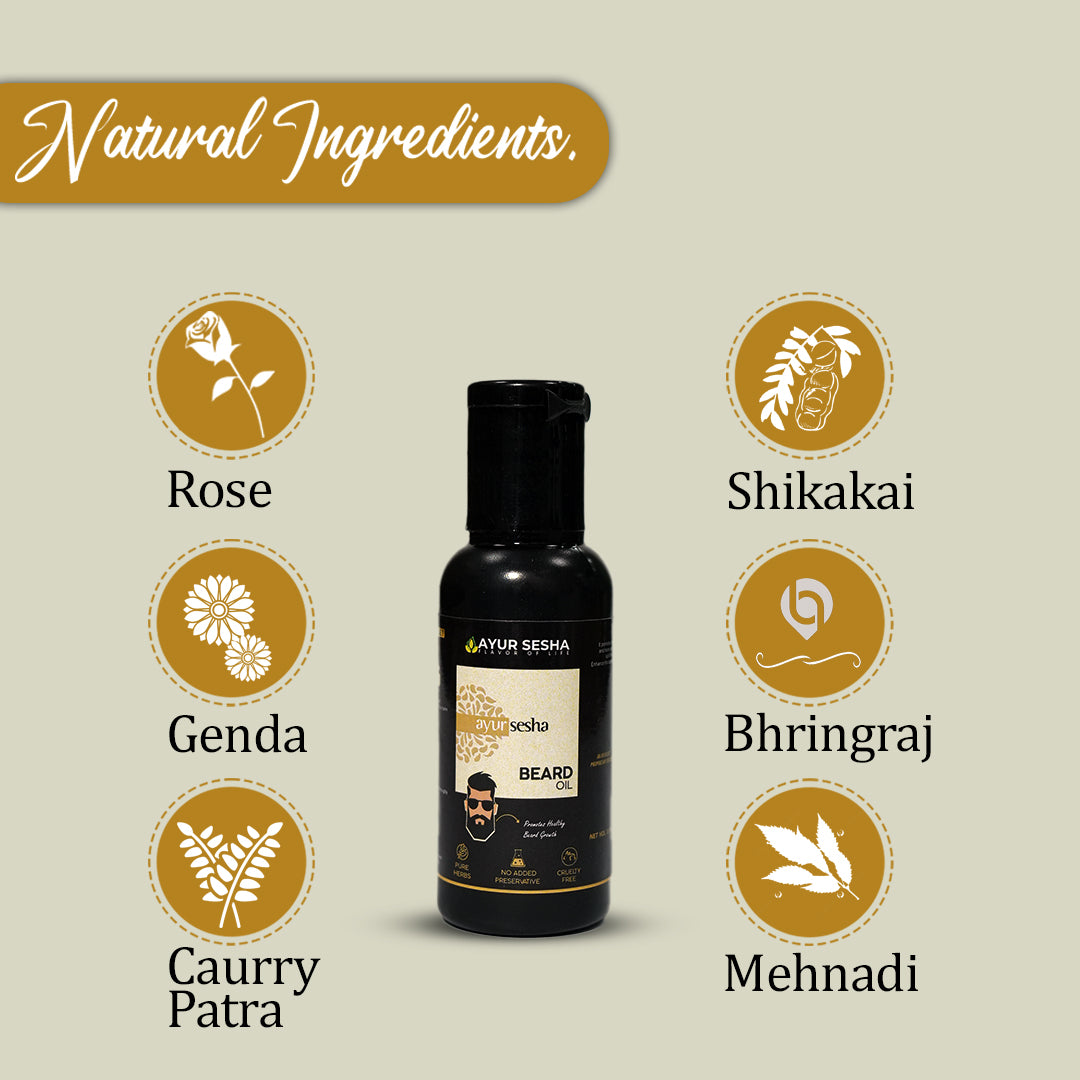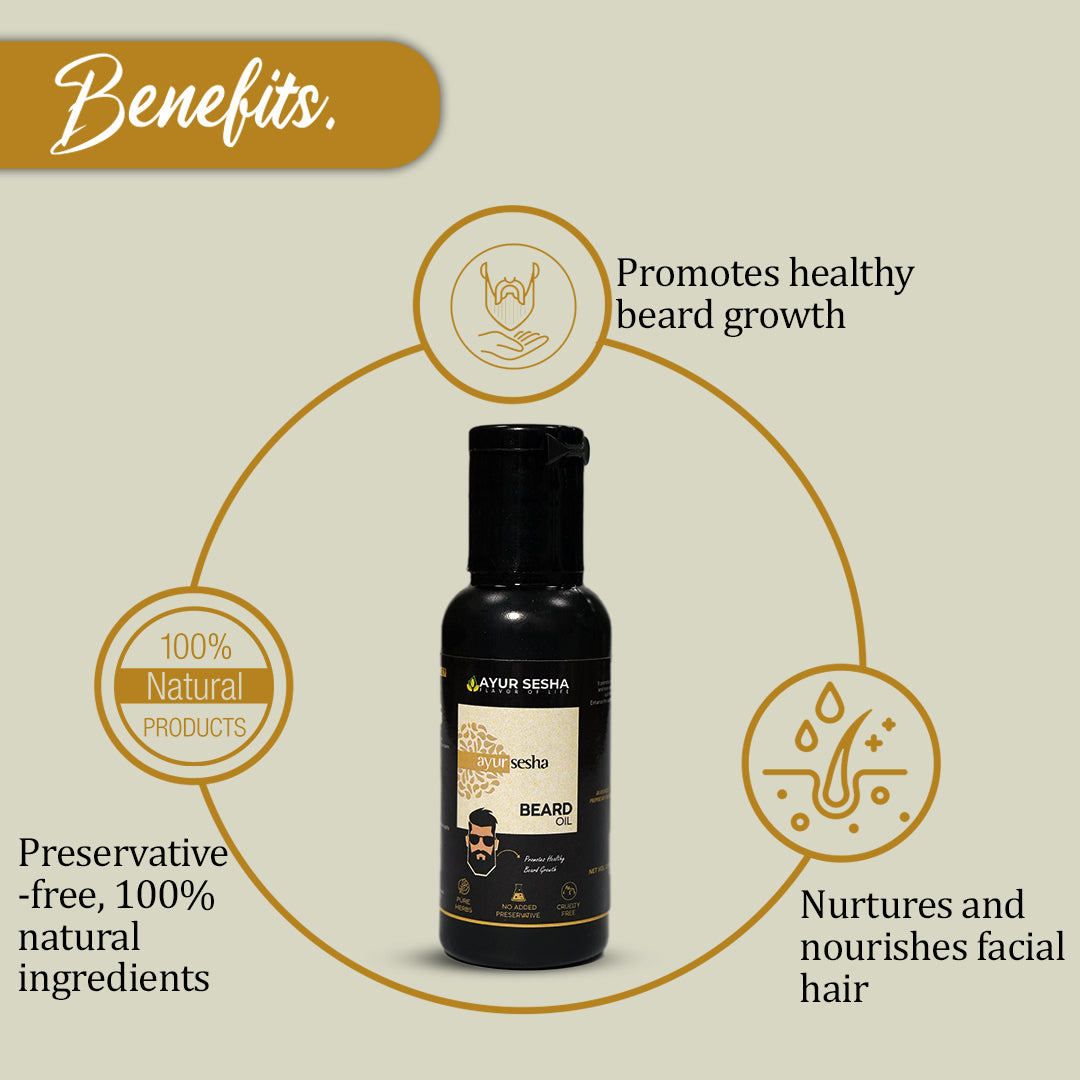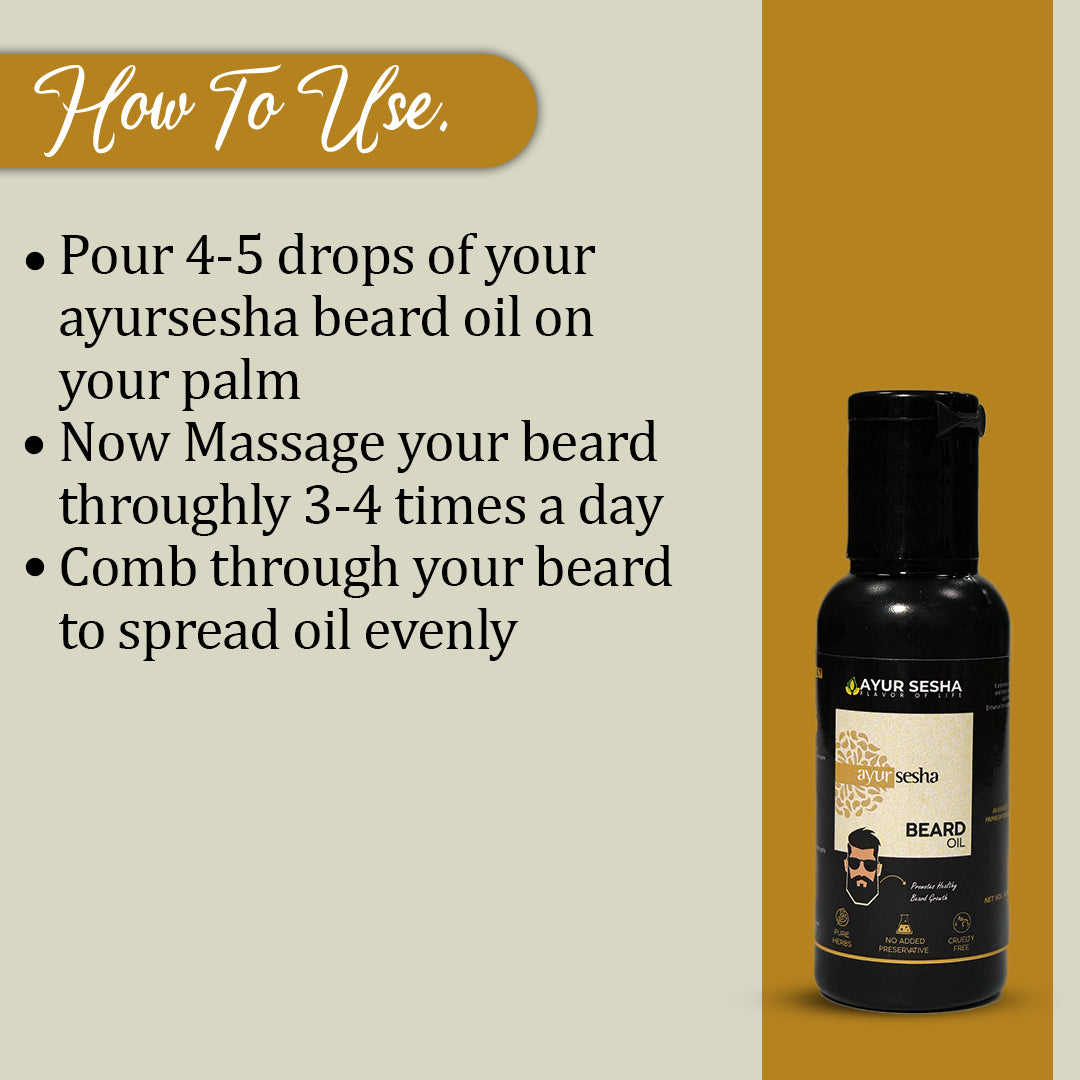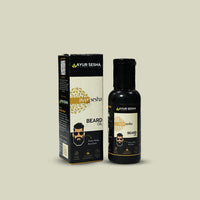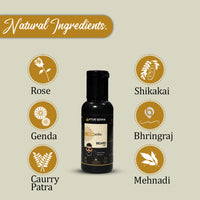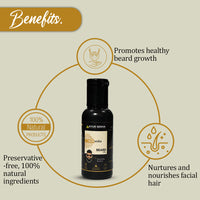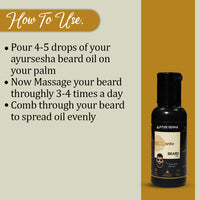 Beard Oil – A Natural Formula To Promote Healthy Beard Growth.
Order On
WhatsApp
Secured and trusted checkout with:
Product Description: Uncover how to grow more lustrous, dense beards using AyurSesha's beard oil. We create our exclusive blend using the best natural ingredients with a view to help you have a beard that is both eye-catching, as well as nourished to its full potential.
Key Features:
Promotes Healthy Beard Growth: Ayursesha Beard Oil – The Solution to Create The Perfect Beard You Want. The blend of natural components like Bharangraj, Shikakai, and Gudhal creates a potent cocktail that not only accelerates facial hair growth but also nurtures it.
Pure Herbs, No Preservatives: We believe there is power in nature. By using Ayursesha Beard Oil, you receive only 100% natural, herbal ingredients that do not contain any preservatives, ensuring a reliable product for your everyday grooming needs.
 Cruelty-Free: We care for our pets! For peace of mind, Ayursesha Beard Oil is absolutely cruelty-free – it hasn't been tested on animals.
Ingredients:
Bhringraj: Bhringraj is renowned for promoting the strength of hair, stopping hair breakage, and facilitating healthy growth of a beard.
Mansi: Mansi is a natural hair conditioner for beards that helps provide necessary nutrients the beard needs to become softer, more manageable and full looking naturally.
Mehndi (Mehnadi): Mehndi or henna tends to boost beard thickness. Further, it can help with retaining good hair growth and preventing losing of hairs' natural colour.
Shikakai: Shikakai is an organic cleaner that removes dirt and clogs from facial hair pores providing an open environment conducive for beard growth.
Genda (Marigold): Genda has an overwhelming amount of antioxidants that contribute towards making your beard thicker and stronger thereby improving the appearance of a fuller beard.
Gudhal (Hibiscus): The natural ingredients in Gudhal provide essential vitamins and minerals which feed the beard, eliminate frizz and boost general hirsuteness wellbeing to foster growth.
Phool Gulab (Rose Flower): The use of Phool Gulab brings some soothing impacts as well as anti-inflammatory action that could prevent a beard's growing as they contain irritations or inflammations.
Curry Patra (Curry Leaves): Curry Patra is made up of important nutrients that stimulate hair growth as well as prevent hair fall-off thus should be incorporated in a beard growth product.
Nimbu Patra (Lemon Leaves): With ample Vitamin C, Nimbu Patra ensures a neat and healthy beard. It prevents dandruff and further problems that could hinder growth.
Payaj Beej (Onion Seed): This is the reason why Payaj Beej is such an essential component of any beard development product.
Til Oil (Sesame Oil): Til Oil is a carrier oil which deeply penetrates in the facial hair, delivering vital nutrients to the hair follicles hence promoting facial hair abundance and general growth.

Benifits:

Promote healthy beard growth:

Grow a thicker, fuller beard with our beard oil.

Nourish and nurture facial hair: Keep your beard soft, smooth, and manageable with our beard oil.

Preservative-free, 100% natural ingredients:

Trust our beard oil to nourish your beard without any harsh chemicals.
How to Use:
To begin, place 4-5 drops of AyurSesha Beard Oil into the center of your palm.

Rub the oil into the beard roots by gently massaging them through and through. 

Do this about 3-4 times a day for optimal results.
End by running your fingers gently over the top of your hair to even out the oil, and leave the skin feeling soft and nourished.
Ayursesha Beard Oil
— Elevate Your Beard Care Routine.
Discover what millions have already experienced – the power of our all-natural, animal-friendly beard enhancing product – and see it in its full glory.
Use this opportunity to make an order for Ayursesha Beard Oil and let your beard excel beyond imagination today.


Disclaimer: Ensure that you do a patch test when the usage of Ayursesha Beard Oil before any potential adverse reactions occur. Do not allow this product to come into contact with your eyes nor administer it to children. Do not let get into your eyes and if you experience any eye irritations, stop using them at once. This product has no relation to a specific disease, thus, individual results may differ in every case. Please consult a healthcare professional if there are special medical considerations when using them.
Share
Quality
Assured
COD
Available
Exclusive
Discount
Secure
Checkout
Frequently Ask Questions
Yes, Crafted with pure, organic ingredients, our product is 100% natural, guaranteeing its authenticity and quality.
We are proud to offer a natural and affordable product, believing that high-quality, nature-based products should be accessible to everyone.
Our products harness the power of natural ingredients with minimal side effects. Although individual reactions may differ, rest assured that we prioritize your safety and strive to create well-being-enhancing products without any adverse effects