Magic Nights Red Capsule: Ayurvedic Male Enhancement Pills for Energy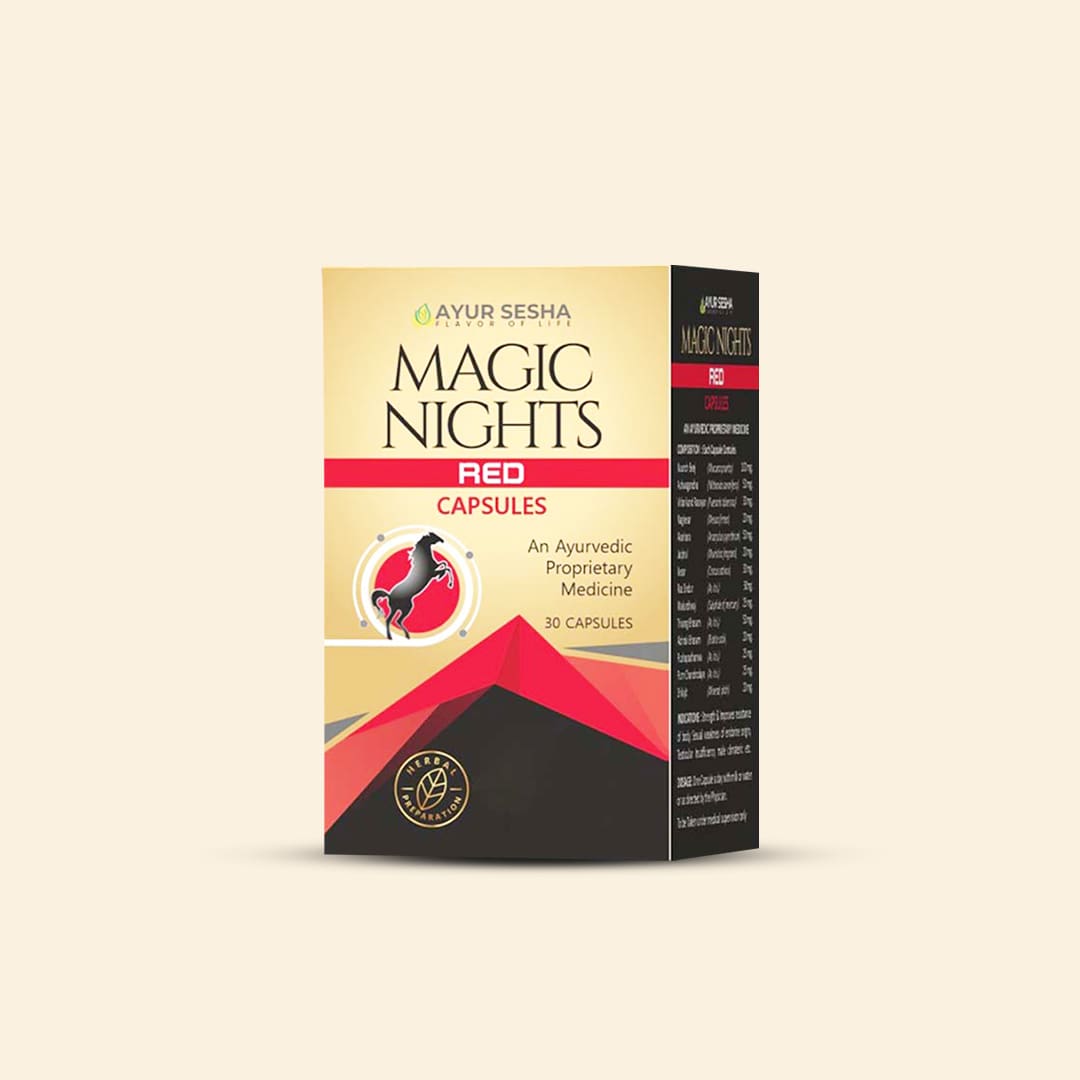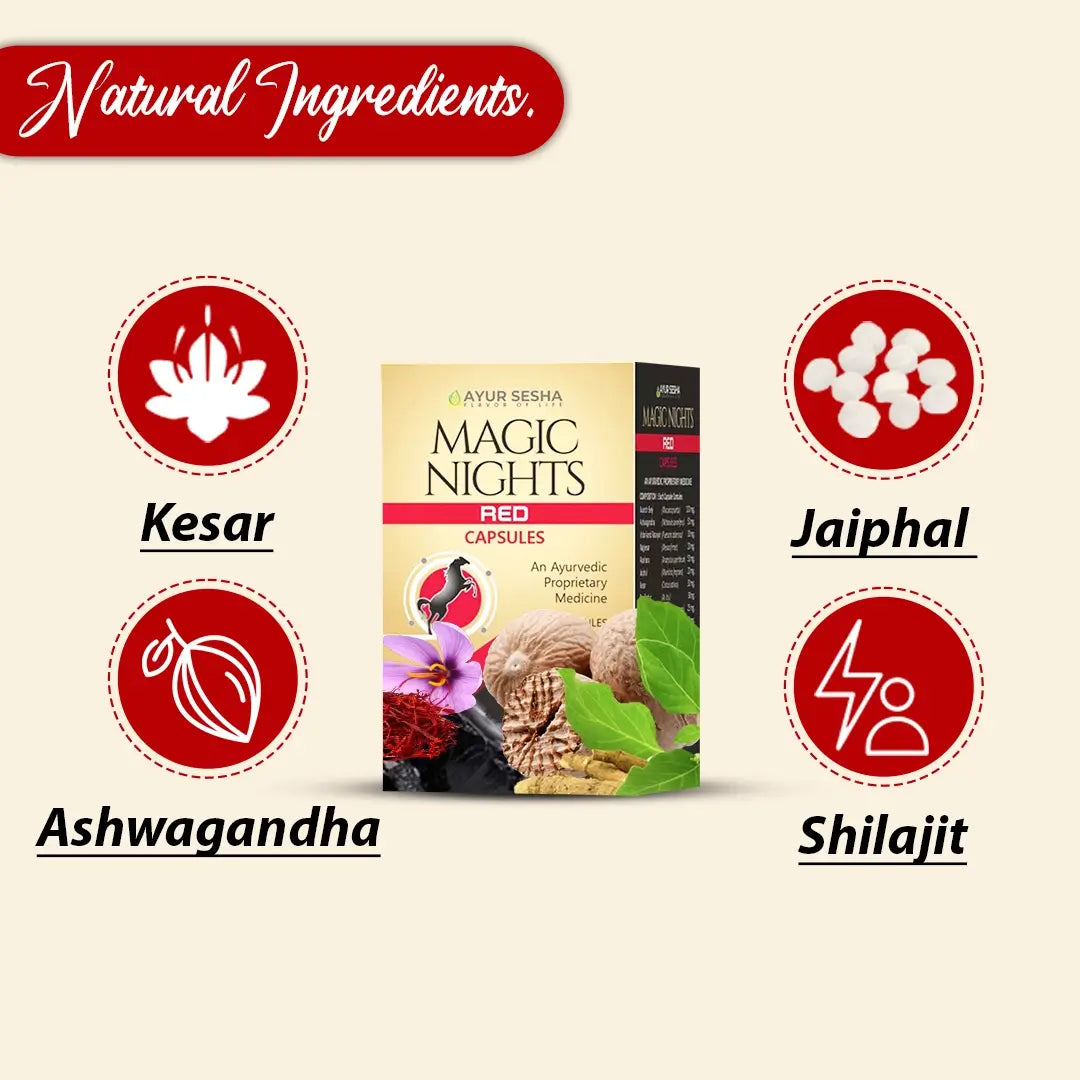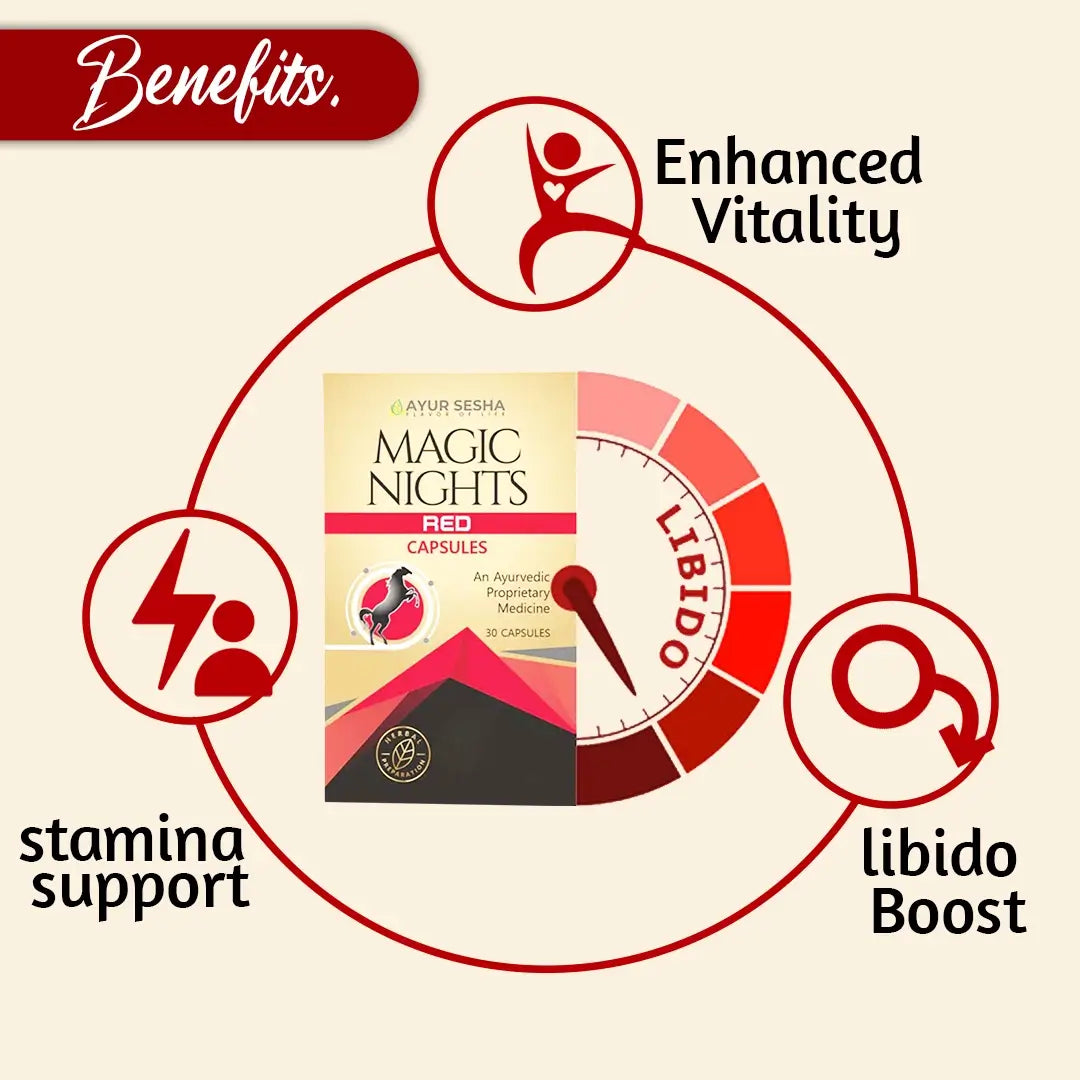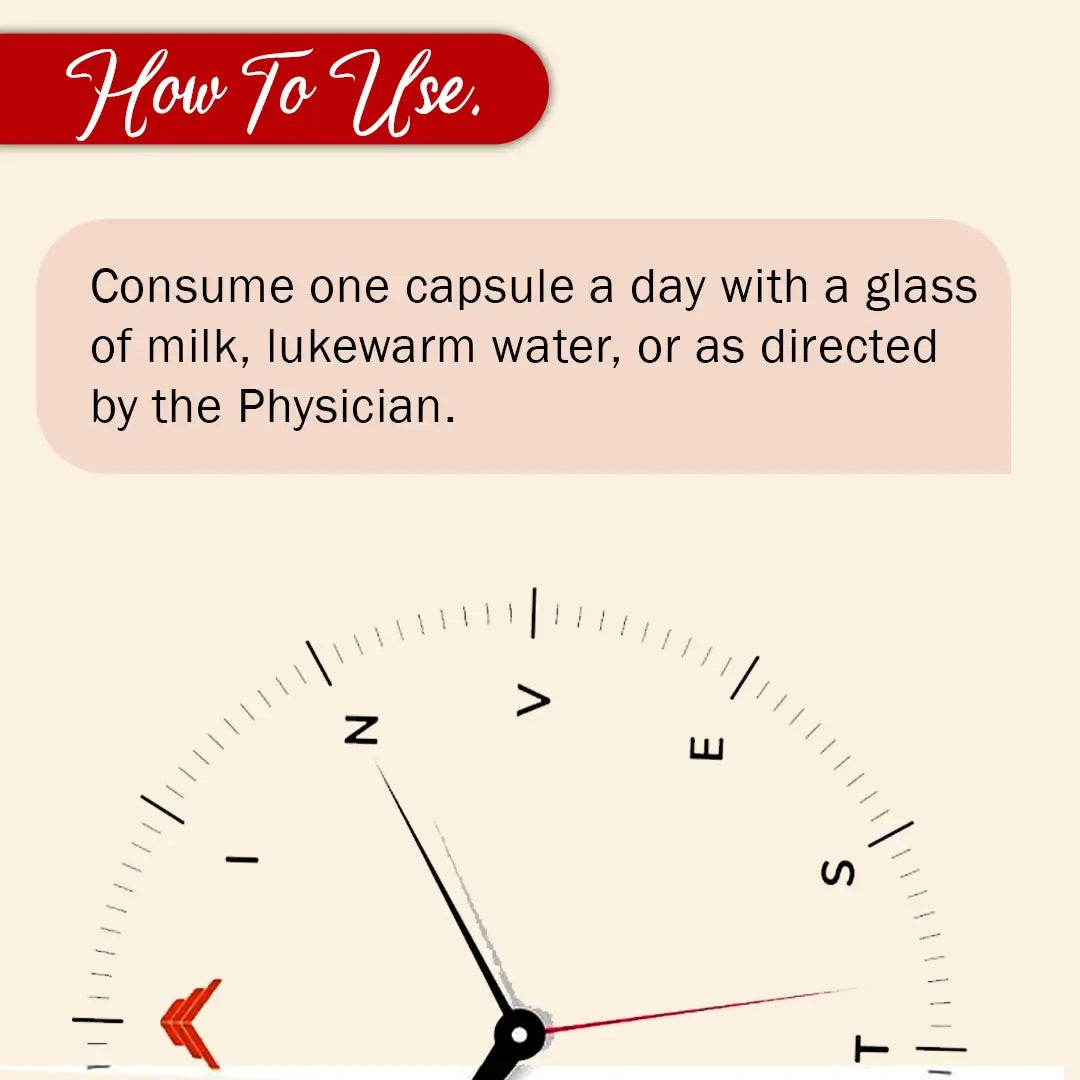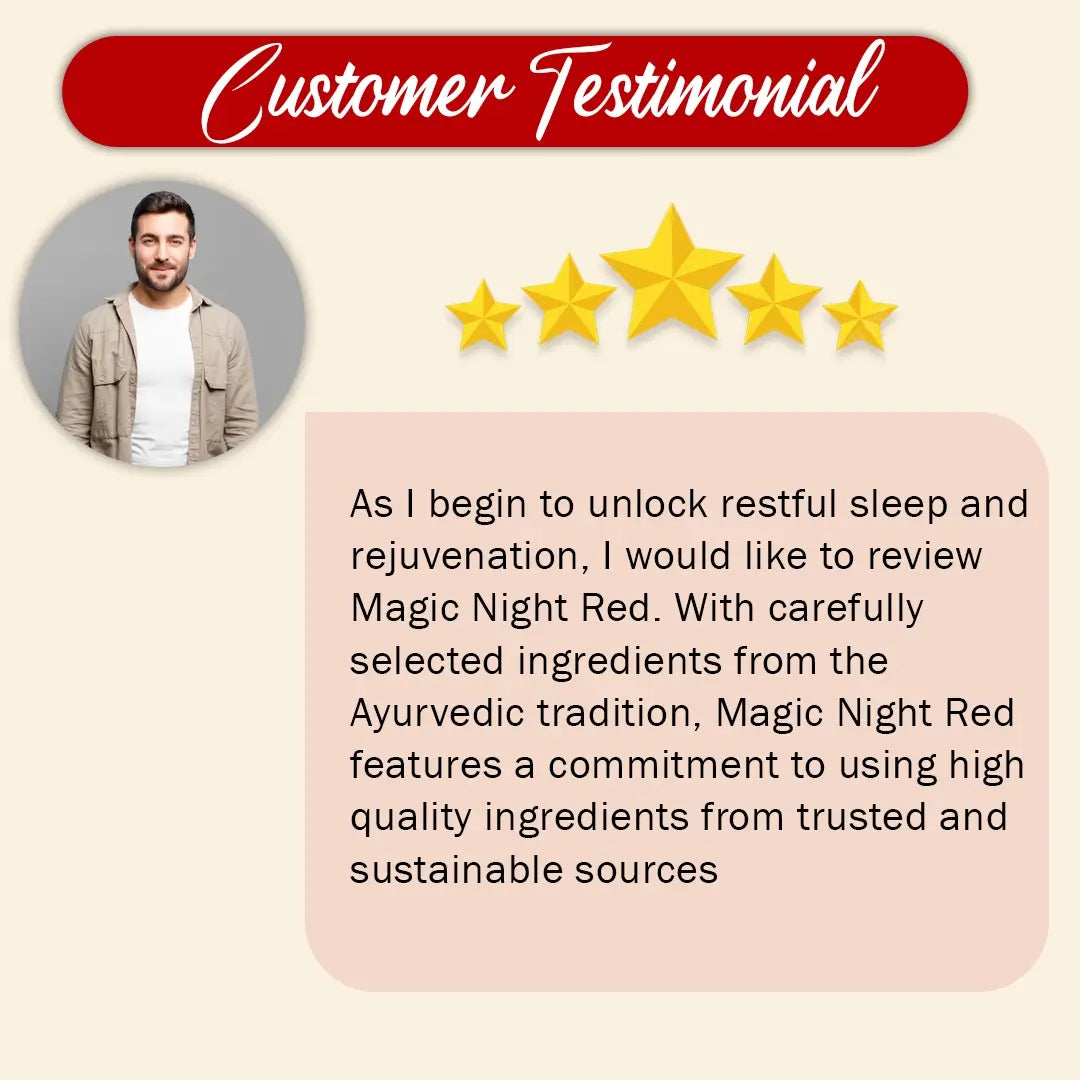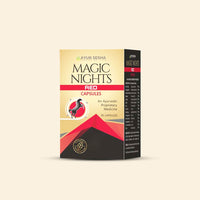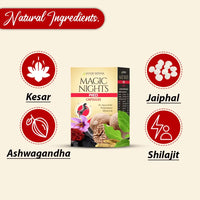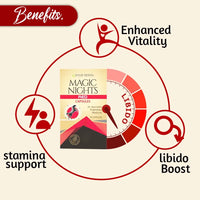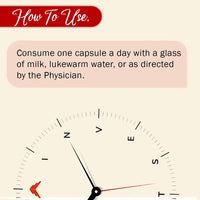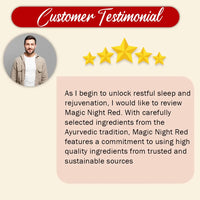 Magic Nights Red Capsule: Ayurvedic Male Enhancement Pills for Energy
Order On
WhatsApp
Secured and trusted checkout with:
Discover the magic of Ayurvedic male enhancement with Magic Nights Red Capsule - your ultimate solution for natural vitality and energy enhancement. Crafted from premium quality ingredients, this Ayurvedic herbal supplement is meticulously formulated to promote overall well-being and foster a healthy lifestyle. Try Magic Nights Red Capsules today for the ultimate male enhancement
Unlock Vitality and Energy with Ayurvedic Erection Supplements
Experience a transformative journey towards enhanced vitality and energy through the power of Ayurveda. Our Magic Nights Red Capsule blends age-old wisdom with modern science to create an exceptional formula that supports your well-being holistically.
Key Features:
Well-being Support
Natural Formula
Premium Quality
Ayurvedic Male Enhancement for Men Over 40
As men age, maintaining vitality becomes essential. Magic Nights Red Capsule is designed especially for men over 40, addressing the unique needs of this age group. With a potent combination of Ayurvedic ingredients, it offers a natural way to invigorate your energy levels and overall health.
Premium Ingredients for Natural Male Enhancement
Crafted with care, Magic Nights Red Capsule includes renowned Ayurvedic ingredients known for their male enhancement properties:
Ashwagandha (Withania somnifera): A powerful adaptogen that supports stress management and hormonal balance.

Safed Musli (Chlorophytum borivilianum): Known for its potential to boost stamina and vitality.

Kaunch Beej (Mucuna pruriens): A natural ingredient that may promote hormonal balance.

Shilajit (Asphaltum): Revered for its rejuvenating effects on the body.
Benefits of Natural Male Enhancement Pills
Incorporate Magic Nights Red Capsule into your daily routine and unlock a new realm of energy and well-being. Experience the power of Ayurvedic male enhancement as it:
Enhances vitality for a more fulfilling life.

Supports stress management, fostering a balanced lifestyle.

Promotes hormonal equilibrium, vital for overall health.

Boosts stamina to embrace life's challenges.

Rejuvenates the body, revitalizing your spirit.
Experience the Ayurvedic Difference
Magic Nights Red Capsule isn't just a supplement; it's a step towards embracing a vibrant and energetic life the Ayurvedic way. Harness the potential of these natural ingredients and witness the transformative benefits firsthand.
Incorporate Ayurveda into Your Life
Elevate your well-being with the extraordinary synergy of Ayurvedic wisdom and modern science. Make Magic Nights Red Capsule a part of your daily routine, and embark on a journey to a healthier, more energetic, and more fulfilling life.
Legal Disclaimer:

"This product is not intended to diagnose, treat, cure, or prevent any disease. The information provided is for informational purposes only and should not be considered medical advice. Individual results may vary, and any claims made are based on customer feedback and testimonials. We do not guarantee specific outcomes or results. It is always advisable to consult with a healthcare professional before starting any new dietary supplement or wellness regimen."
Share
Quality
Assured
COD
Available
Exclusive
Discount
Secure
Checkout
Frequently Ask Questions
Yes, Crafted with pure, organic ingredients, our product is 100% natural, guaranteeing its authenticity and quality.
We are proud to offer a natural and affordable product, believing that high-quality, nature-based products should be accessible to everyone.
Our products harness the power of natural ingredients with minimal side effects. Although individual reactions may differ, rest assured that we prioritize your safety and strive to create well-being-enhancing products without any adverse effects