Magic Nights PREMIUM GOLD and RED Capsules Combo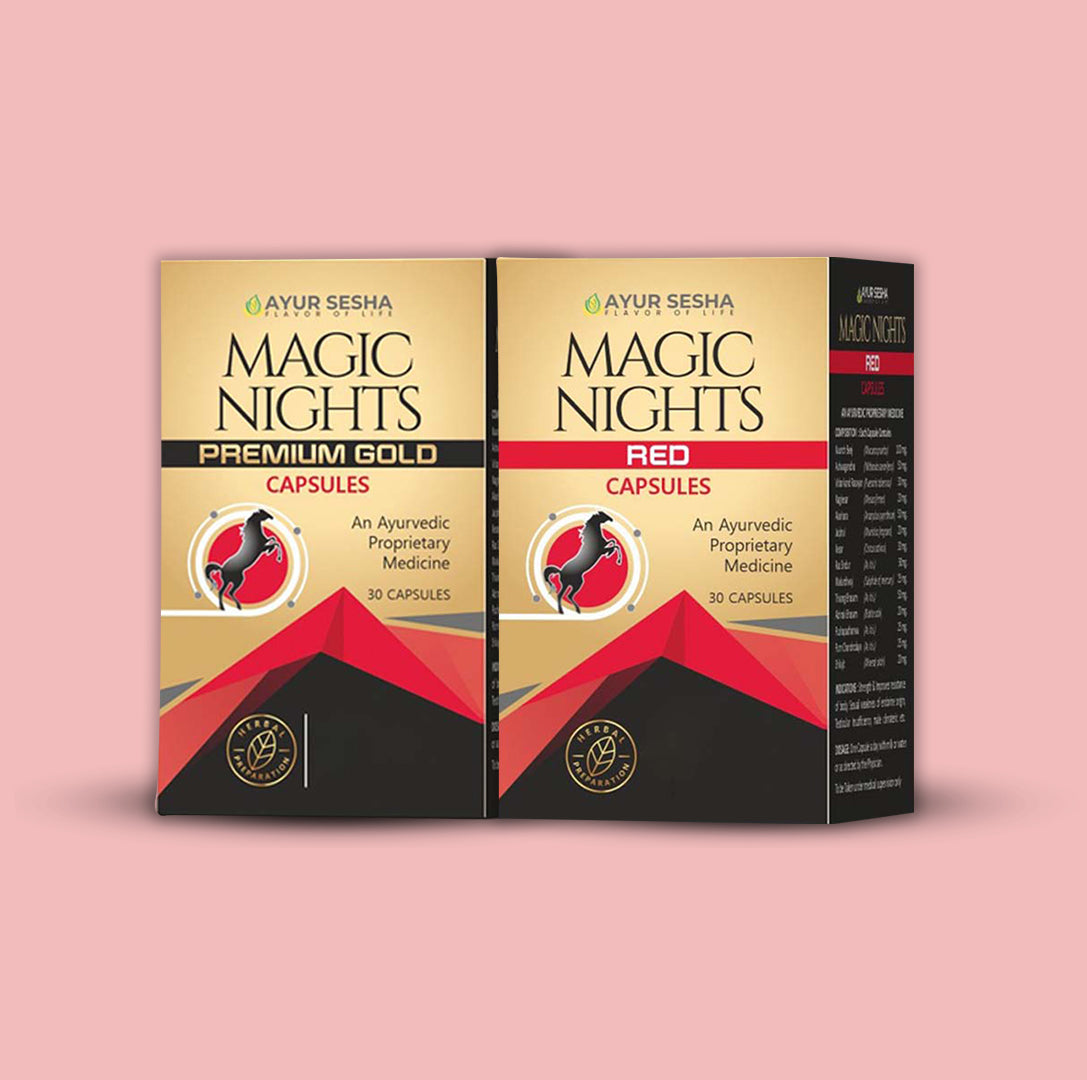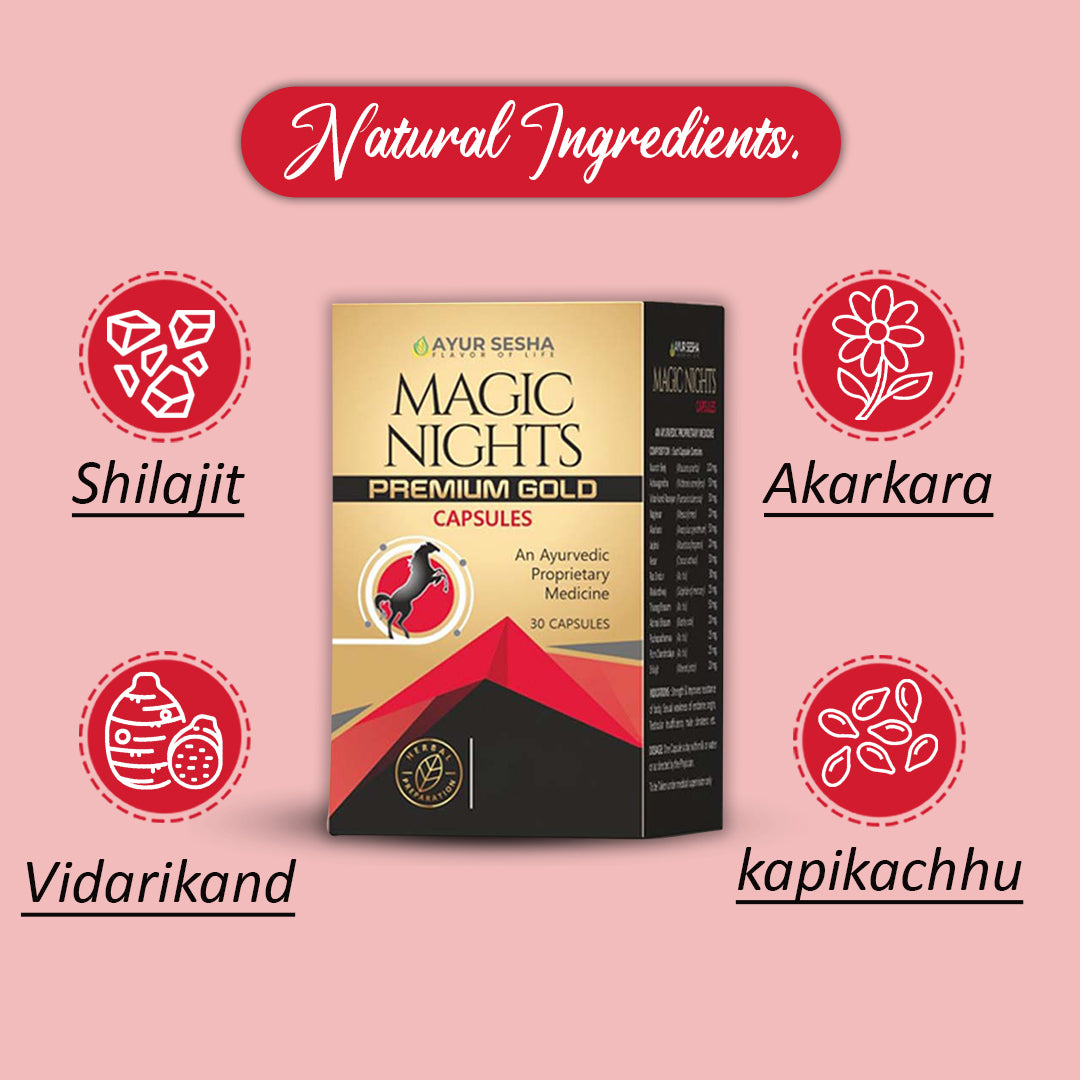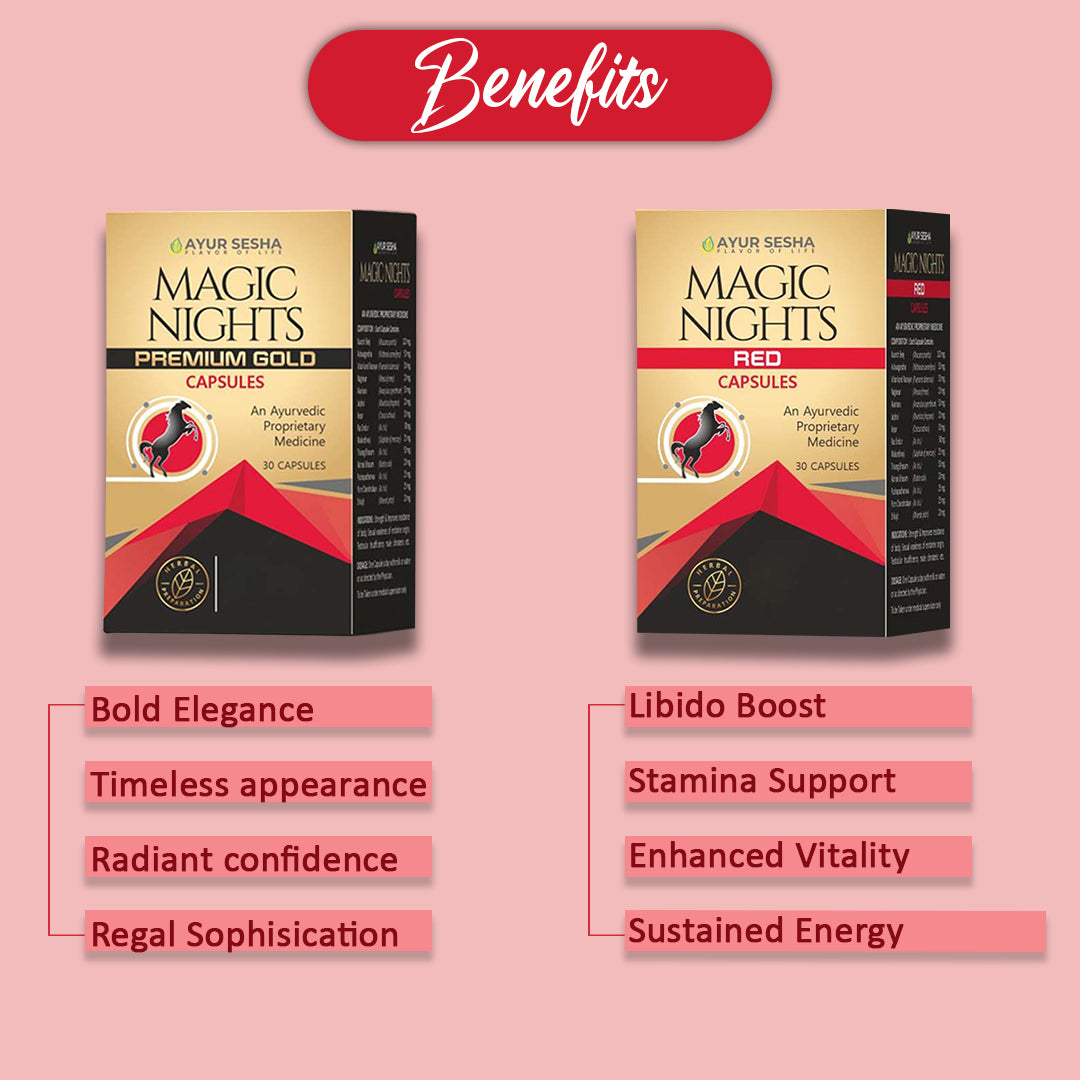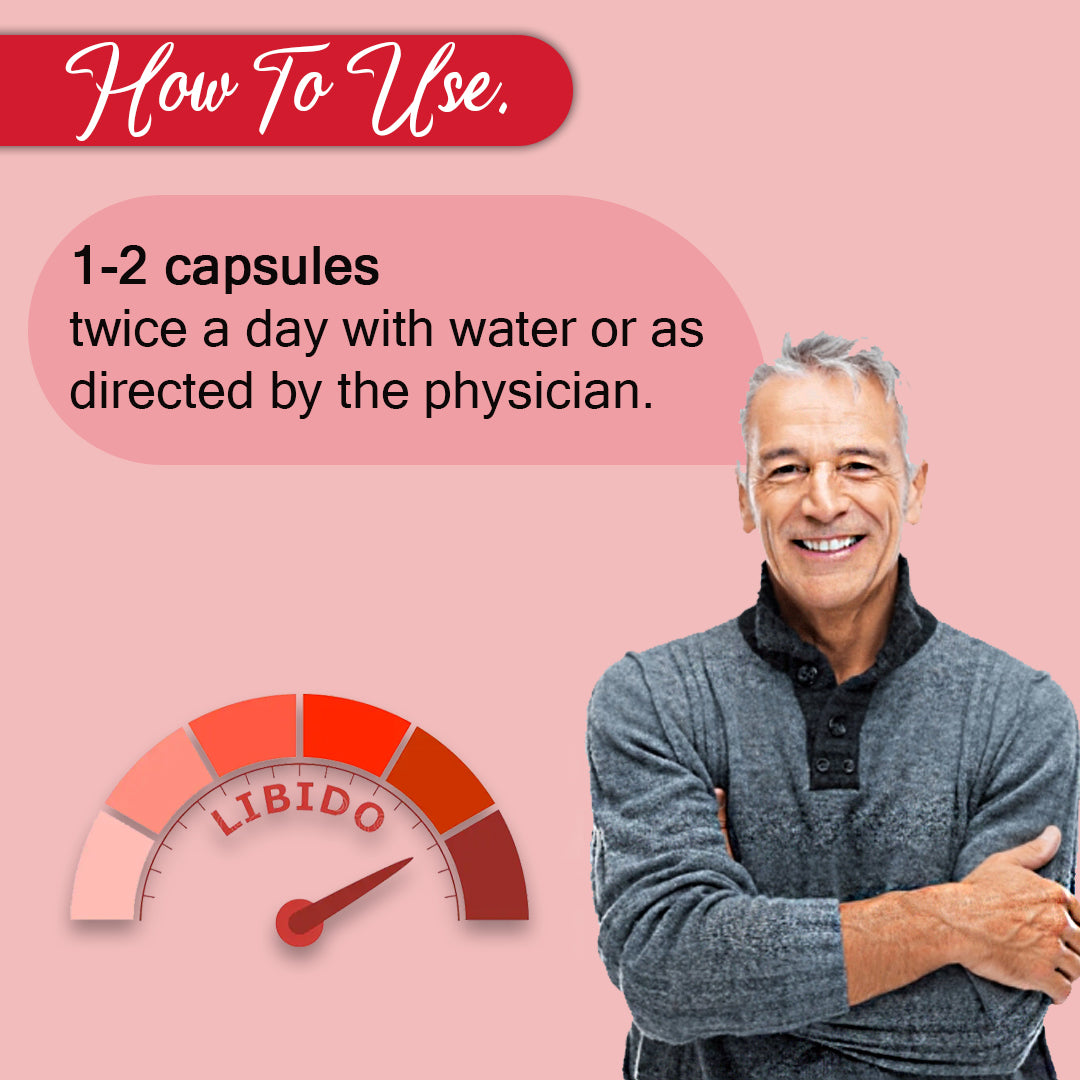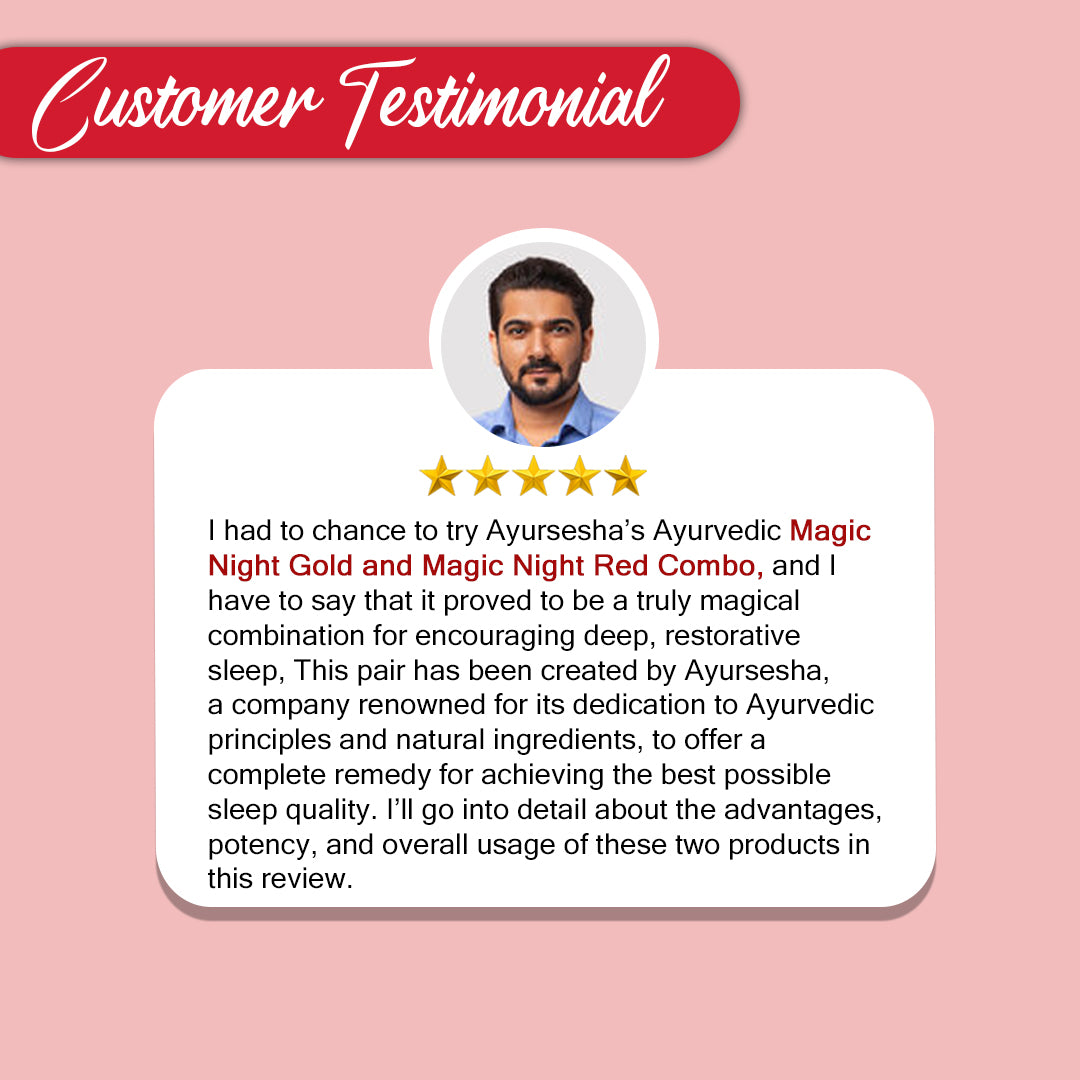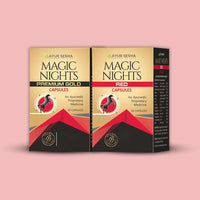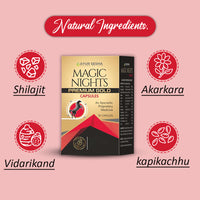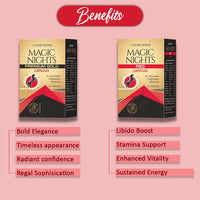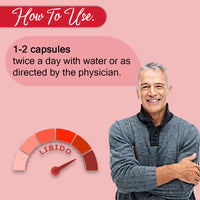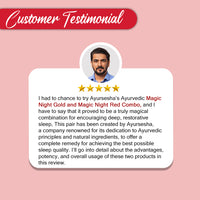 Magic Nights PREMIUM GOLD and RED Capsules Combo
Order On
WhatsApp
Secured and trusted checkout with:
Experience the ultimate support for vitality and well-being with the Magic Nights PREMIUM GOLD and RED Capsules Combo - A Male Libido Booster. This powerful male libido booster combines the benefits of Magic Nights Premium Gold Capsules and Magic Nights Red Capsules to provide comprehensive support for a healthy lifestyle. Unlock your potential, enhance your energy levels, and embrace a more vibrant life with this extraordinary libido enhancer for men.

Benefits of Magic Nights PREMIUM GOLD and RED Combo
Comprehensive Well-being Support: The Magic Nights PREMIUM GOLD & RED Capsules Combo offers holistic support for vitality, energy, and overall well-being.
Synergistic Male Libido Booster Formulation: The combination of Magic Nights Premium Gold Capsules and Red Capsules creates a synergistic effect, maximizing the benefits of each libido enhancer for men product.
Natural Ingredients: Both the Premium Gold and Red Capsules are made with natural ingredients known for their health-promoting properties.
Enhanced Energy: This male libido booster combo supports enhanced energy levels, helping you stay active and focused throughout the day.
Overall Vitality: By incorporating this libido enhancer for men combo into your daily routine, you can experience improved vitality, stamina, and a sense of well-being.
Natural Ingredients: Magic Nights Gold Capsules 
Vidarikanda (Pueraria tuberosa)
Akarkara (Anacyclus pyrethrum)
Kapikachhu (Mucuna pruriens)
Saffron (Crocus sativus)
Ginkgo Biloba (Maidenhair tree)
Shilajit (Asphaltum)
Ingredients of Magic Nights Red Capsules

Ashwagandha (Withania somnifera)
Safed Musli (Chlorophytum borivilianum)
Kaunch Beej (Mucuna pruriens)
Shilajit (Asphaltum)
Directions for Use of Magic Nights PREMIUM GOLD and RED

Take one capsule of Male Libido Booster Magic Nights PREMIUM GOLD and one capsule of Libido Enhancer for Men Magic Nights Red with water, preferably after a meal. Follow the recommended dosage instructions unless otherwise advised by your healthcare professional.

Note: Magic Nights Premium Gold Capsules are intended for adult use only. It is important to consult with a healthcare professional before use if you have any underlying medical conditions or are taking medications.

Legal Disclaimer:

This product is not intended to diagnose, treat, cure, or prevent any disease. The information provided is for informational purposes only and should not be considered as medical advice. Individual results may vary, and any claims made are based on customer feedback and testimonials. We do not guarantee specific outcomes or results. It is always advisable to consult with a healthcare professional before starting any new dietary supplement or wellness regimen.
Share
Quality
Assured
COD
Available
Exclusive
Discount
Secure
Checkout
Frequently Ask Questions
Yes, Crafted with pure, organic ingredients, our product is 100% natural, guaranteeing its authenticity and quality.
We are proud to offer a natural and affordable product, believing that high-quality, nature-based products should be accessible to everyone.
Our products harness the power of natural ingredients with minimal side effects. Although individual reactions may differ, rest assured that we prioritize your safety and strive to create well-being-enhancing products without any adverse effects