Magic Nights Massage Oil - Boost Energy, Stamina & Vitality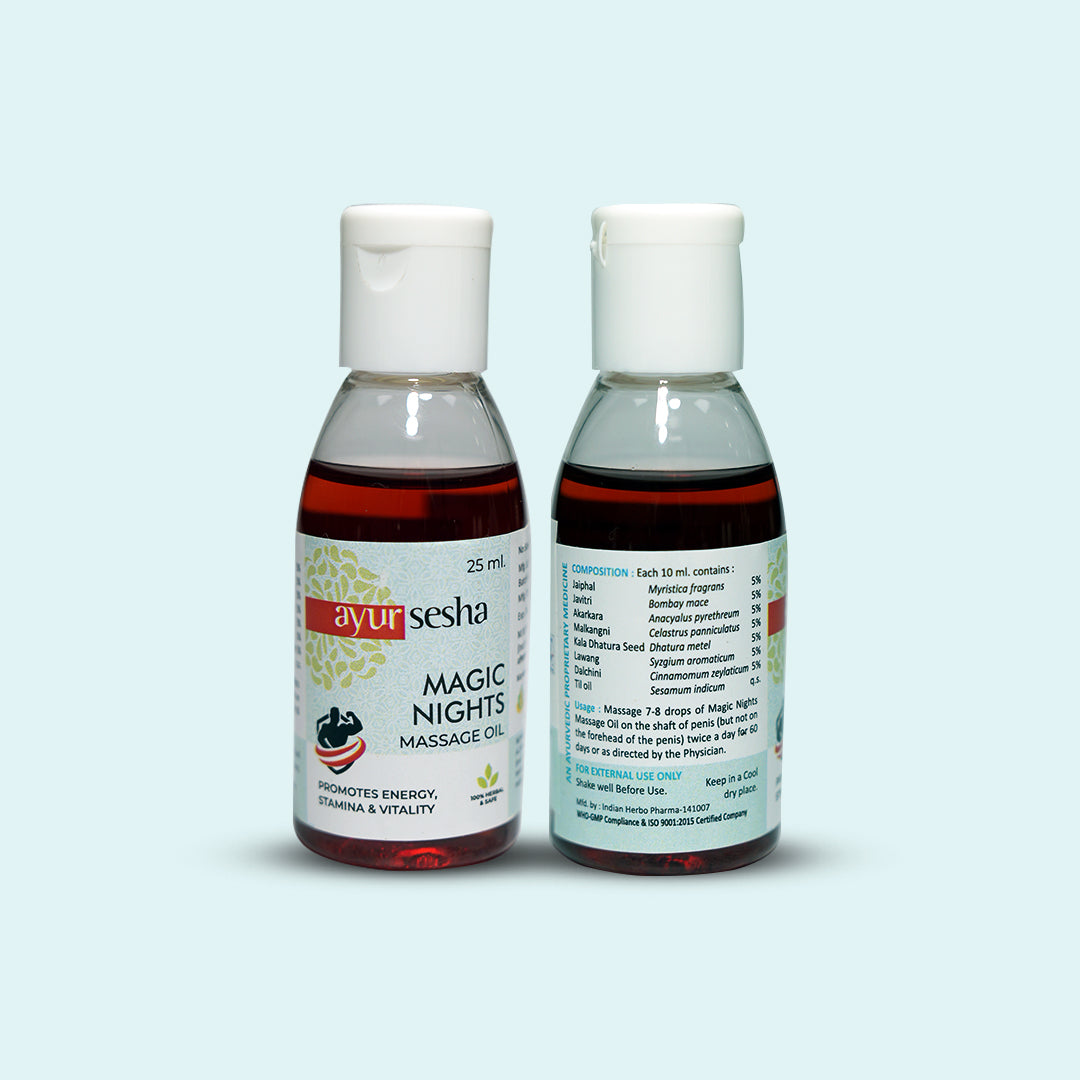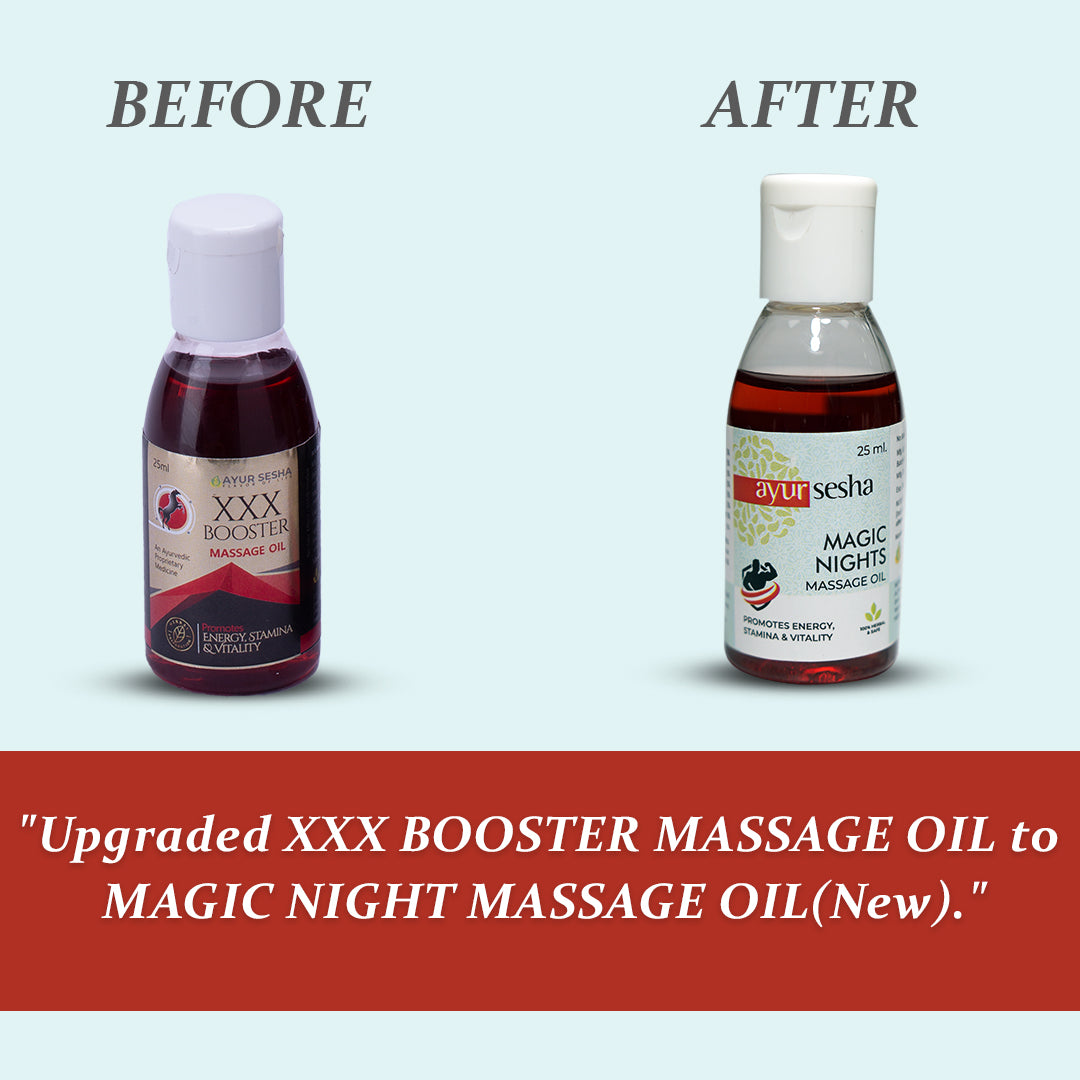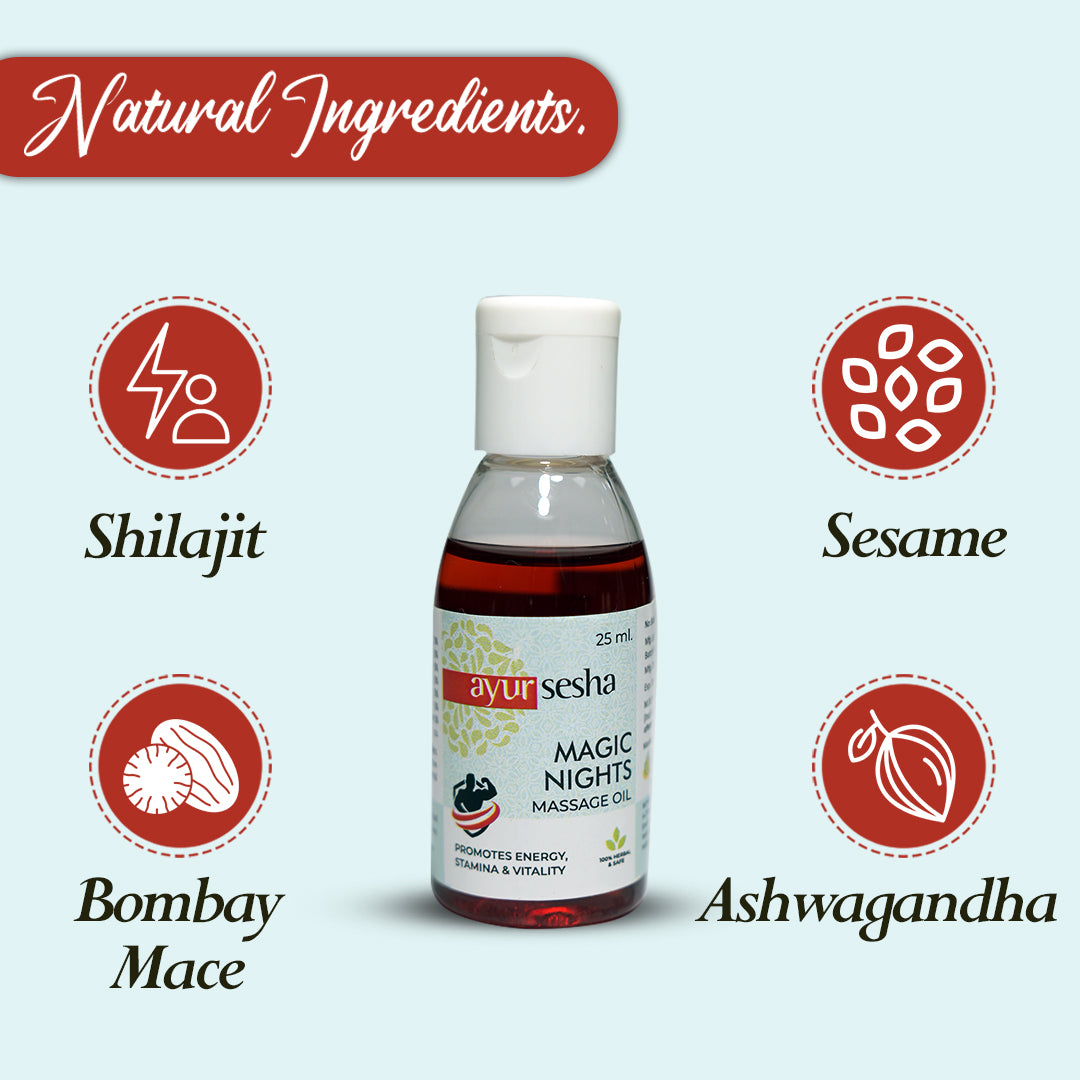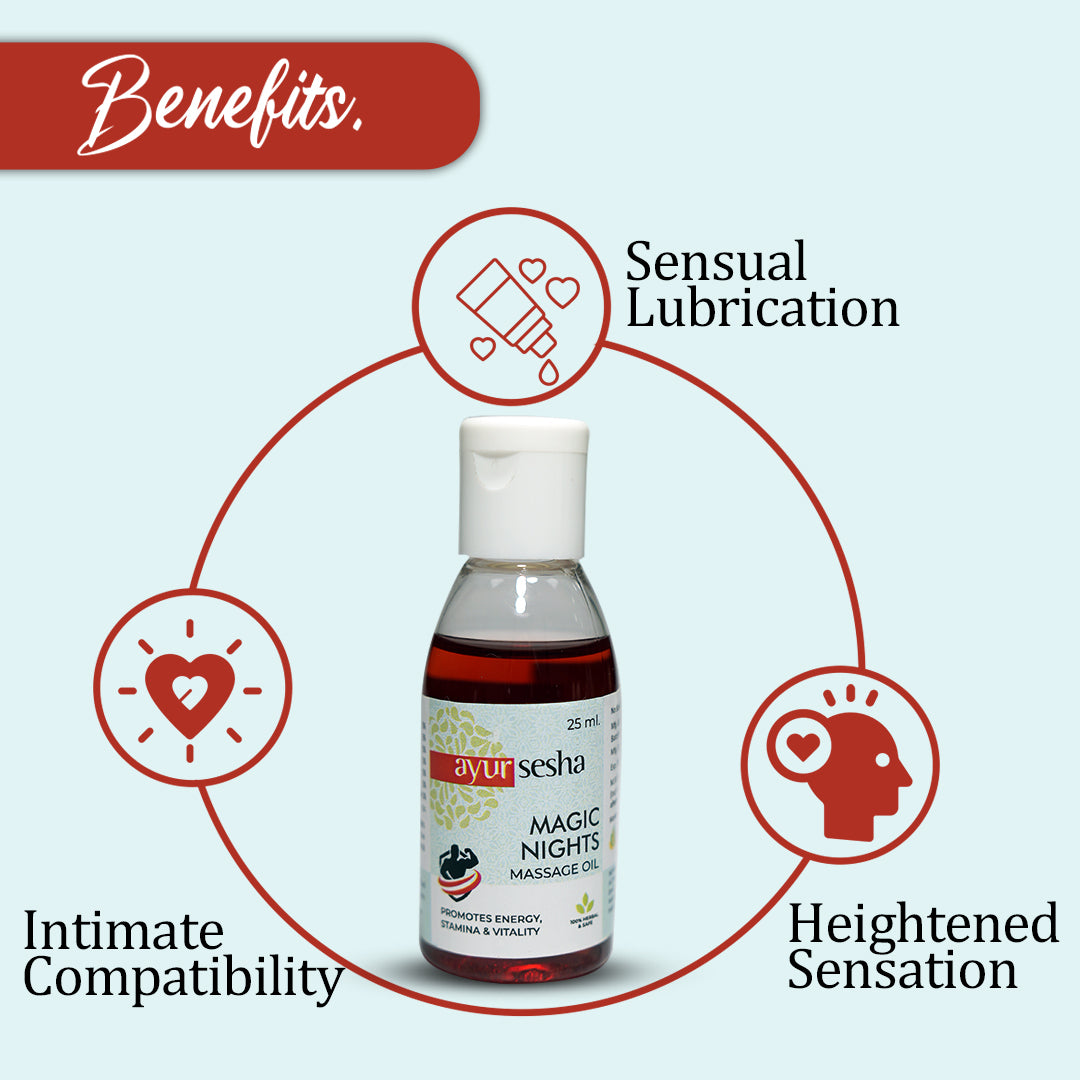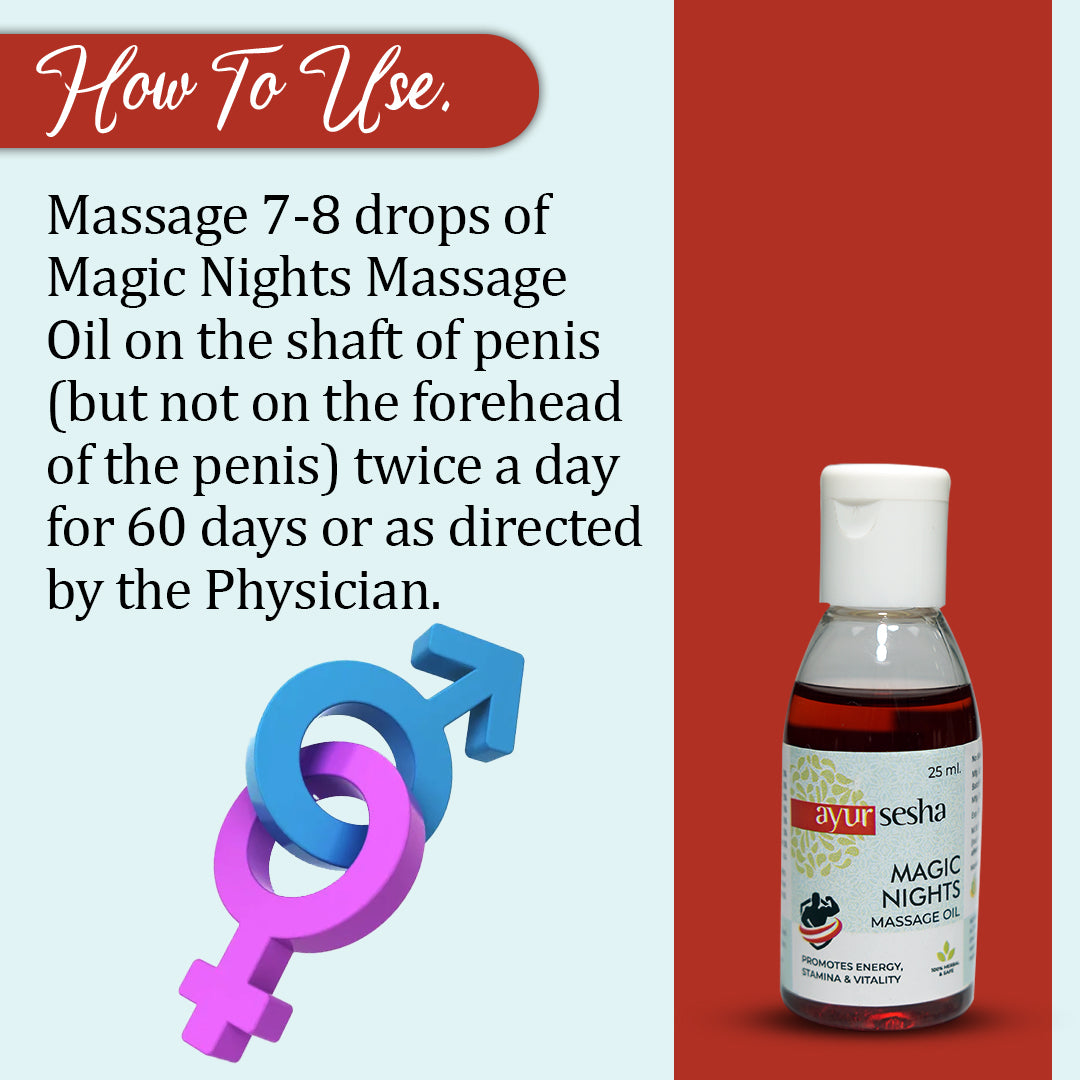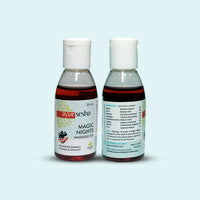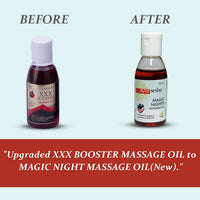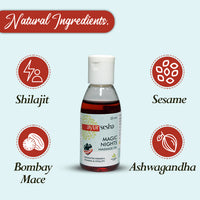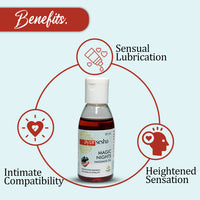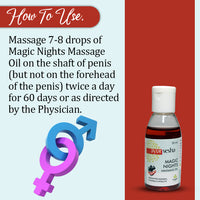 Magic Nights Massage Oil - Boost Energy, Stamina & Vitality
Order On
WhatsApp
Secured and trusted checkout with:
Product Description: Explore Magic Nights Massage Oil—an Ayurvedic proprietary drug for energy, strength, and power. This specially formulated oil is meant to be applied externally on you, and it has various advantages that can boost your health.
Key Features:
Natural Ingredients: Magic Nights Massage Oil has a great number of components like jaiphal, javitri, akarkara among others.
Enhanced Vitality: The oil is meticulously formulated for enhanced energy supply and vitality to keep you energised.
Ayurvedic Excellence: This product is manufactured by an ISO 9001:2015 certified Company called Made by Indian Herbo PHARMA, WG-CMP Compliance.
Benefits:
Energy Boost: For example, Magic Night Massage oil increase your power energy.
Stamina Support: This oil has also been observed to enhance vigour which, in turn, promotes good health all around.
How to Use: Apply seven to eight drops of Magic Nights Massage Oil on the penis shaft (not on the urethral opening) twice a day for 60 days or as prescribed by a doctor.
Disclaimer: Magic Nights Massage Oil should be used externally. Store it at room temperature and keep away from moisture. Responses will, in most cases, depend on personal opinion however it is advisable to seek expert medical advice, in case doubts and underlying illnesses are present. This article does not intend to diagnose, cure, treat or prevent any form of disease.
Share
Quality
Assured
COD
Available
Exclusive
Discount
Secure
Checkout
Frequently Ask Questions
Yes, Crafted with pure, organic ingredients, our product is 100% natural, guaranteeing its authenticity and quality.
We are proud to offer a natural and affordable product, believing that high-quality, nature-based products should be accessible to everyone.
Our products harness the power of natural ingredients with minimal side effects. Although individual reactions may differ, rest assured that we prioritize your safety and strive to create well-being-enhancing products without any adverse effects