Horny Goat Weed Capsule for Natural Libido Boost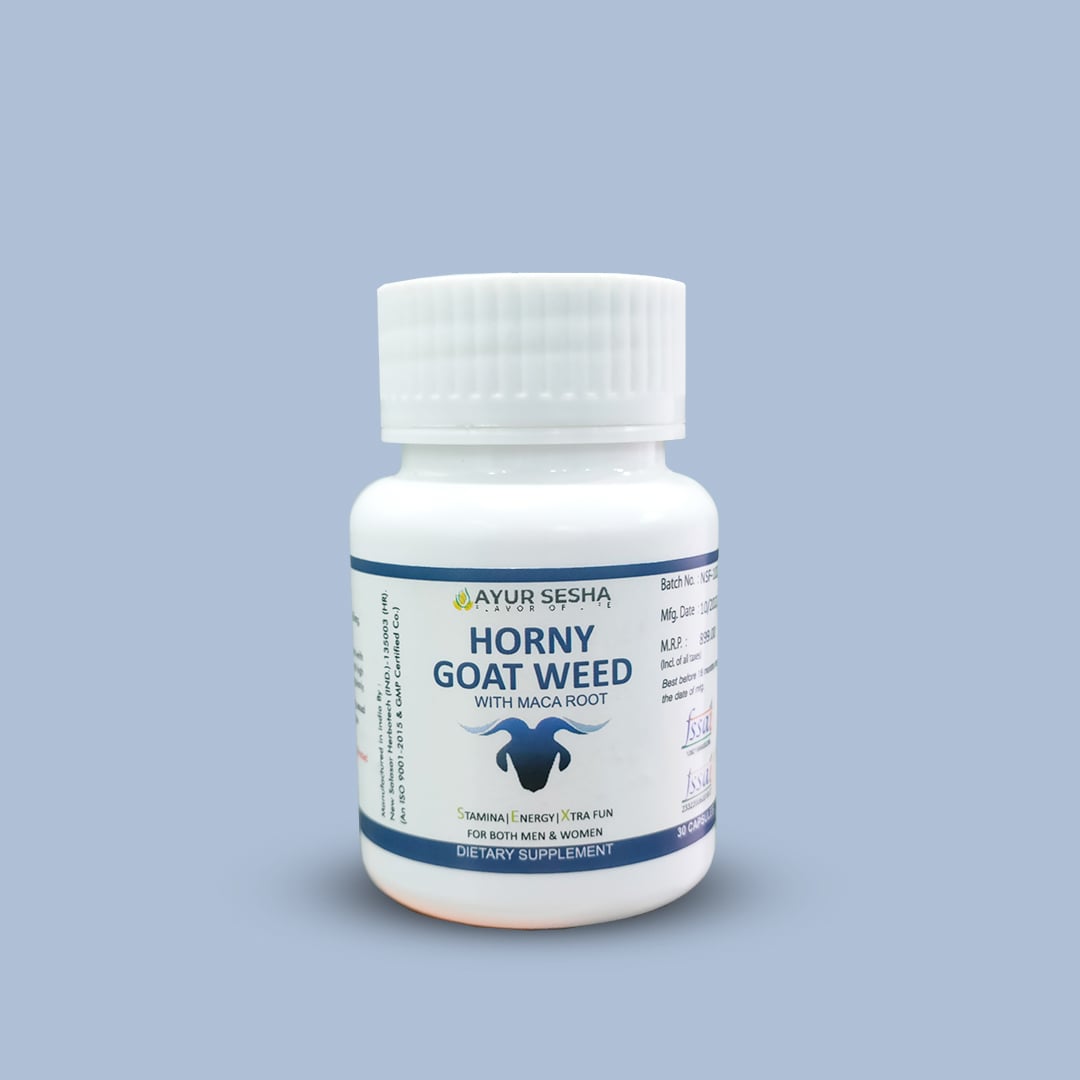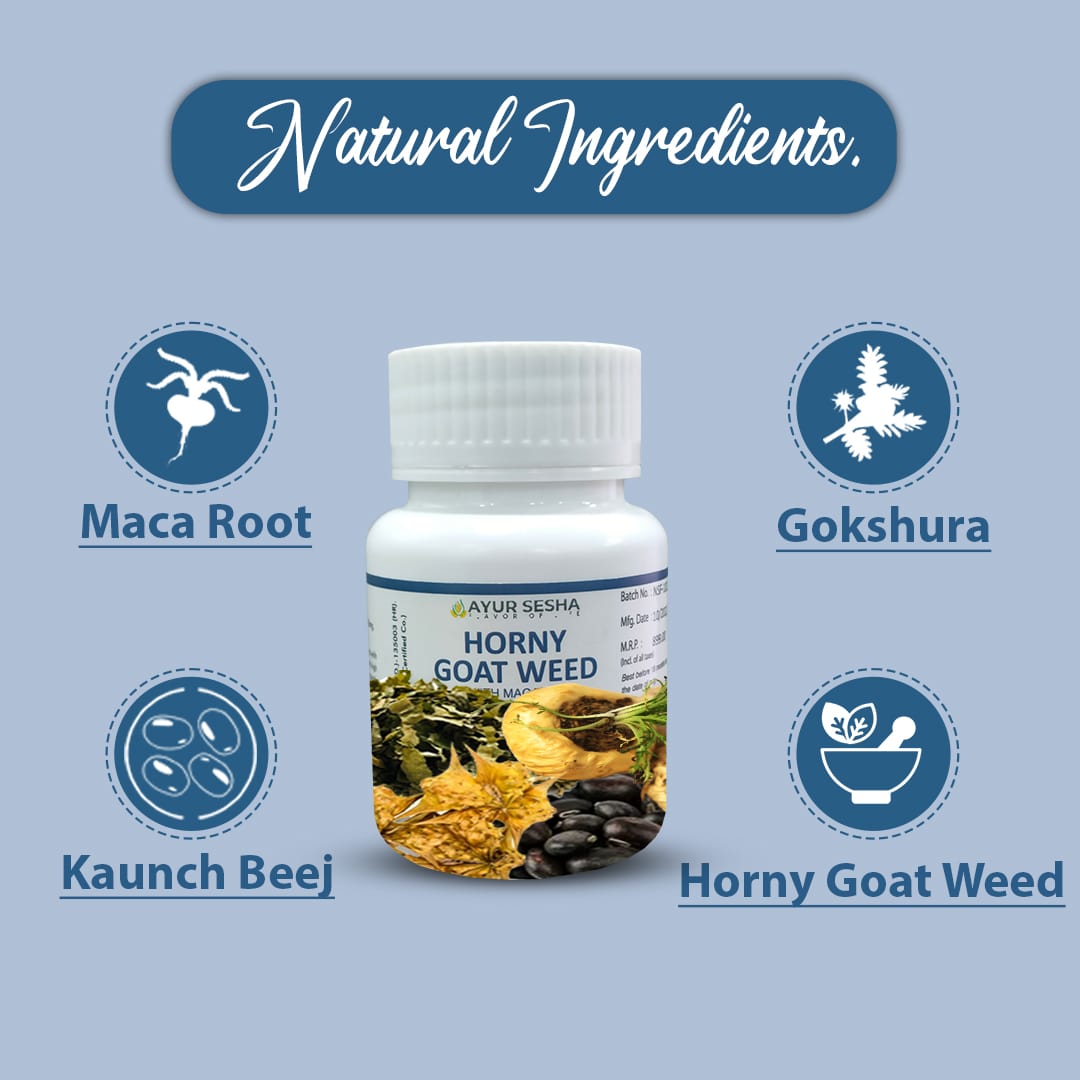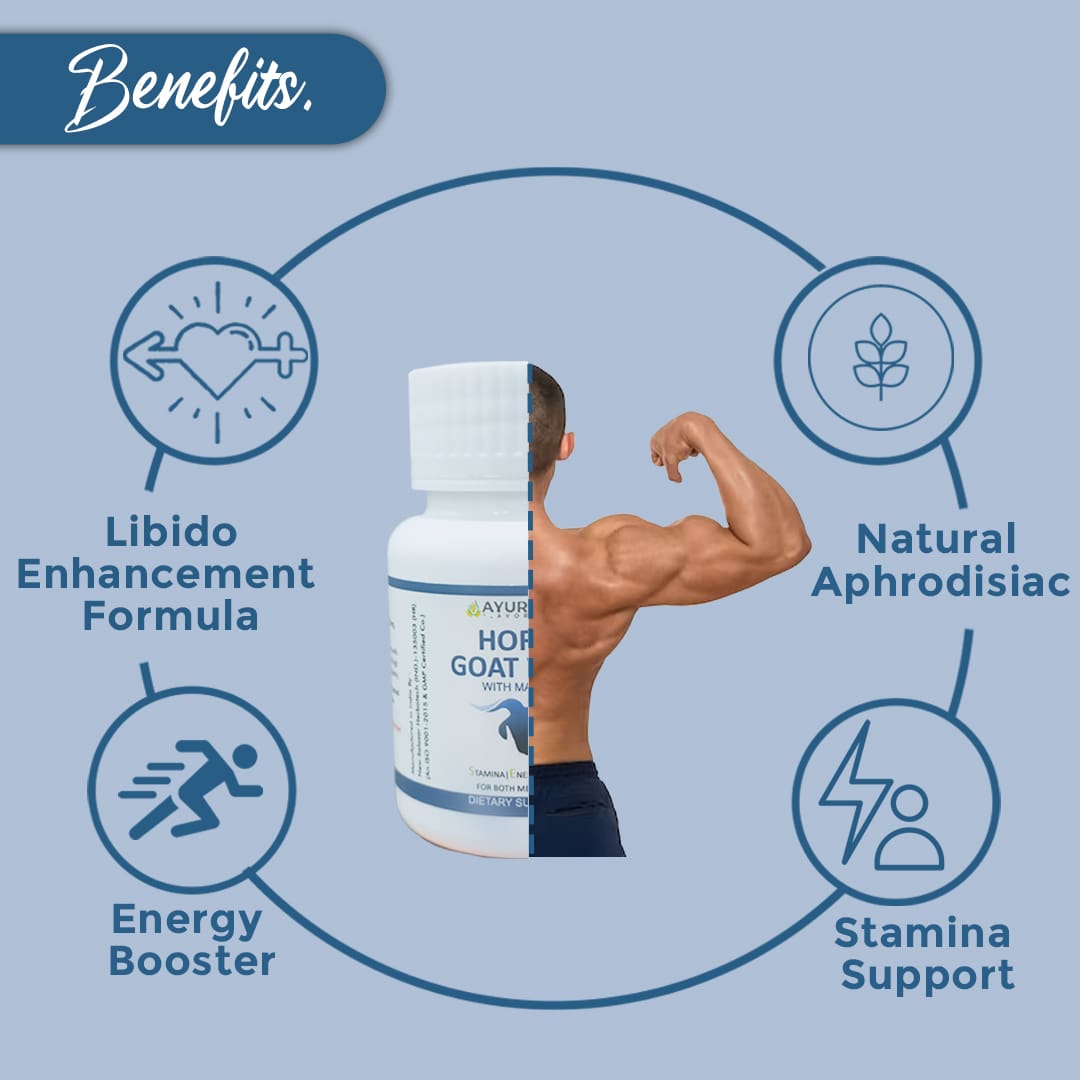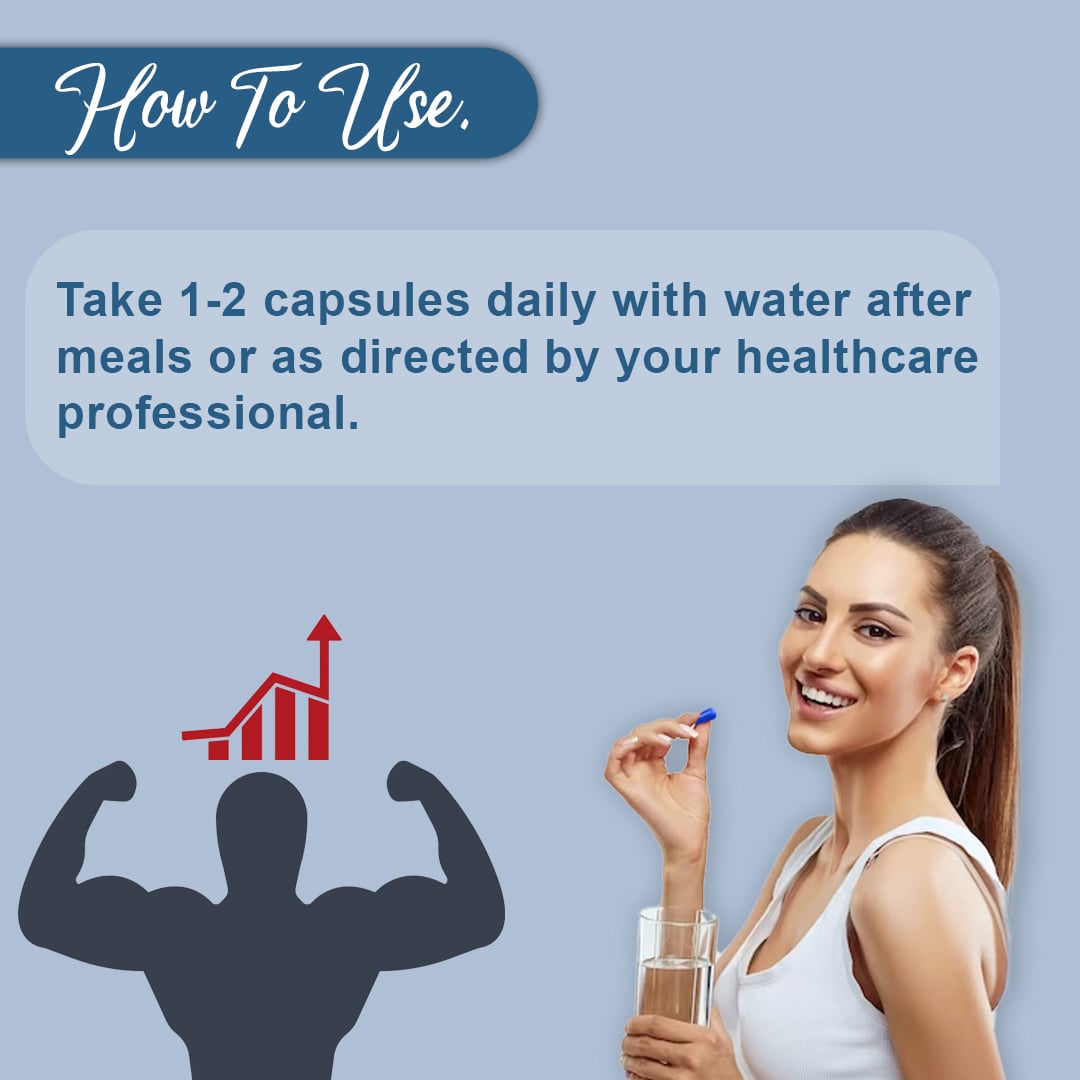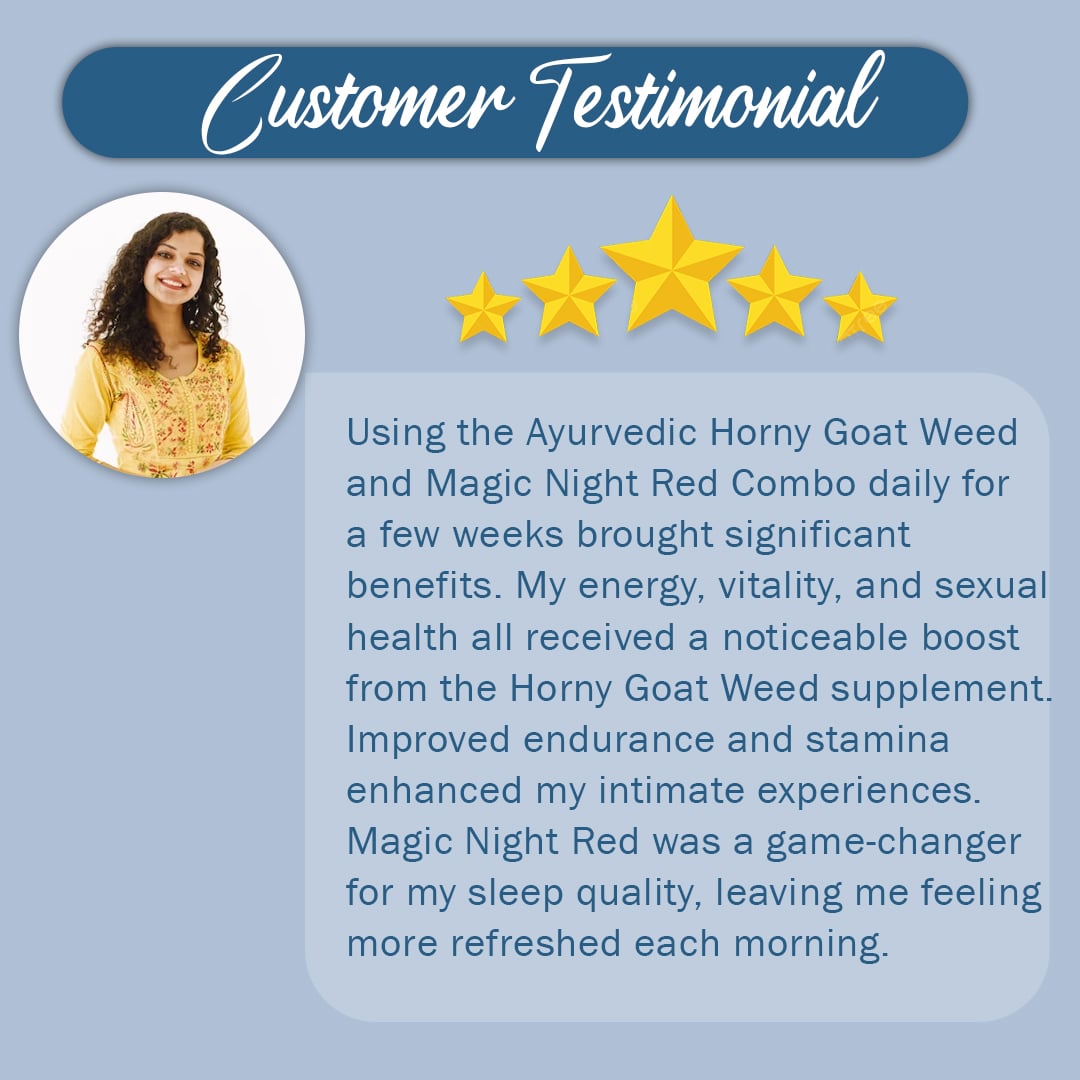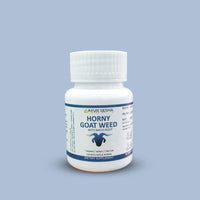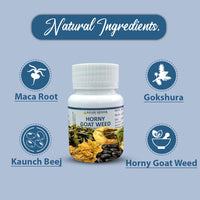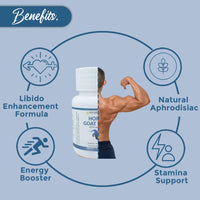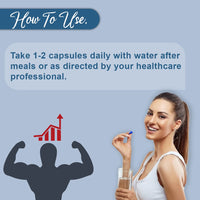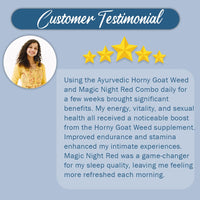 Horny Goat Weed Capsule for Natural Libido Boost
Order On
WhatsApp
Secured and trusted checkout with:
Experience a natural boost in vitality, energy, and sexual wellness with Horny Goat Weed. This powerful herbal supplement is specially formulated to enhance your overall well-being and support a healthy libido. Harnessing the potency of natural ingredients, Horny Goat Weed offers a natural solution to enhance your intimate experiences and promote overall vitality.
Natural Libido Boost: Ayurvedic Herbal Supplement
Reignite your passion and embrace a healthier libido with the power of Horny Goat Weed. This potent herbal supplement is designed to enhance overall well-being while supporting a strong sexual desire. Experience the magic of natural ingredients that can transform your intimate experiences and invigorate your vitality.
Key Features and Benefits of Ayurvedic Horny Goat Weed Capsule
Natural Libido Enhancement: Horny Goat Weed has a long-standing reputation as an aphrodisiac. It is believed to enhance sexual desire and improve performance, helping you reignite passion in your intimate moments.
Enhanced Stamina and Energy: Feel rejuvenated and energized with the help of Horny Goat Weed. This herbal supplement may boost your stamina and provide a natural source of energy, allowing you to enjoy more fulfilling experiences both inside and outside the bedroom.
Increased Blood Flow: Horny Goat Weed contains natural compounds that promote healthy blood circulation. Improved blood flow is crucial for sexual health, as it can enhance sensitivity and arousal, contributing to a more satisfying intimate experience.
Herbal Formula: Our Horny Goat Weed supplement is carefully crafted using the following key ingredients:
Ingredients in Our Horny Goat Weed Capsule
Epimedium extract (Horny Goat Weed): Epimedium, commonly known as Horny Goat Weed, has a history of use in traditional Chinese medicine for its aphrodisiac properties. It is believed to increase sexual desire and support erectile function.
Maca extract: Maca is a potent herb known for its energizing effects and ability to enhance sexual desire and performance.
Tribulus Terrestris extract: Tribulus Terrestris is widely used to support healthy libido and improve overall sexual wellness.
Panax ginseng extract: Panax ginseng is a well-known adaptogenic herb that may improve sexual function and combat fatigue, promoting enhanced sexual experiences.
Directions for Using Horny Goat Weed Capsule:
Take two capsules of Horny Goat Weed daily with a glass of water.
For optimal results, it is recommended to take the capsules about 30 minutes before sexual activity.
Do not exceed the recommended dosage unless directed by a healthcare professional.
Legal Disclaimer:
This product is not intended to diagnose, treat, cure, or prevent any disease. The information provided is for informational purposes only and should not be considered as medical advice. Individual results may vary, and any claims made are based on customer feedback and testimonials. We do not guarantee specific outcomes or results. It is always advisable to consult with a healthcare professional before starting any new dietary supplement or wellness regimen.
Share
Quality
Assured
COD
Available
Exclusive
Discount
Secure
Checkout
Frequently Ask Questions
Yes, Crafted with pure, organic ingredients, our product is 100% natural, guaranteeing its authenticity and quality.
We are proud to offer a natural and affordable product, believing that high-quality, nature-based products should be accessible to everyone.
Our products harness the power of natural ingredients with minimal side effects. Although individual reactions may differ, rest assured that we prioritize your safety and strive to create well-being-enhancing products without any adverse effects